18-year-old Zipcar passenger dies in double hit-and-run on Highway 13 in Oakland
OAKLAND, Calif. - A passenger in a rented Zipcar ended up dying after being struck twice by two hit-and-run drivers, according to the CHP. 
The Alameda County coroner identified the passenger as 18-year-old Arif Mohammed of New York City. 
The California Highway Patrol said the first driver of a black Toyota Corolla struck the Zipcar just before 11 p.m. Sunday south of Lincoln Avenue. That driver then left the scene, the CHP said.
Mohammed and his driver exited the disabled Zipcar, which came to a rest in the slow lane, and started walking on the shoulder of the road, the CHP said.
That's when Mohammed was fatally hit by the driver of a second black sedan, the CHP said. 
The driver, who was not identified, was OK.
Officers said the black sedan that fatally struck Mohammed would have damage to its front bumper, hood, and possibly the front windshield. There was no other information about either of the drivers of the two cars that fled the scene. 
Zipcar declined to comment on what happened, but said in a statement that the company's "thoughts are with those impacted by this tragedy and their families."
Anyone with information about the hit-and-run vehicles and their drivers is asked to call the Oakland CHP office at 510-457-2875.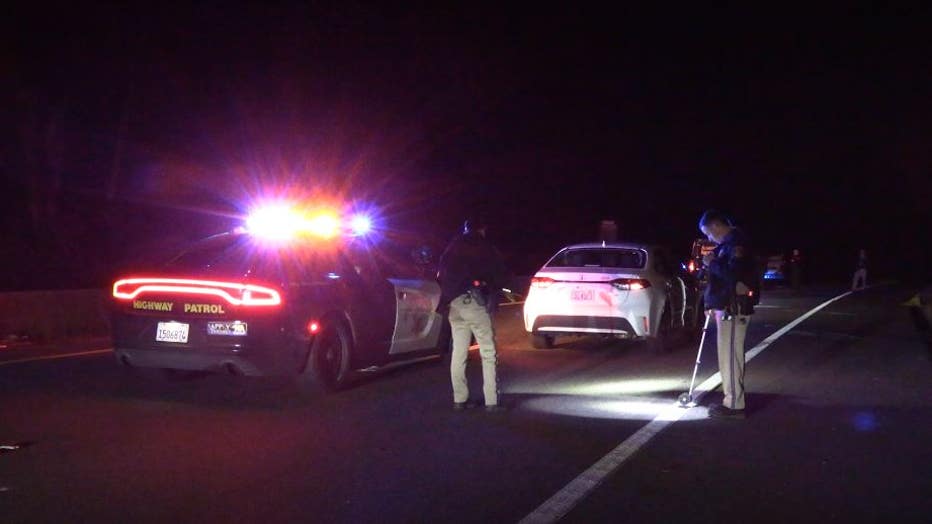 A passenger in a Zip car who exited the car after being hit died on Highway13 in Oakland on Sunday night, causing a two-hour closure of the roadway. Nov. 29, 2023