School Supply Drive 2022: what you need to know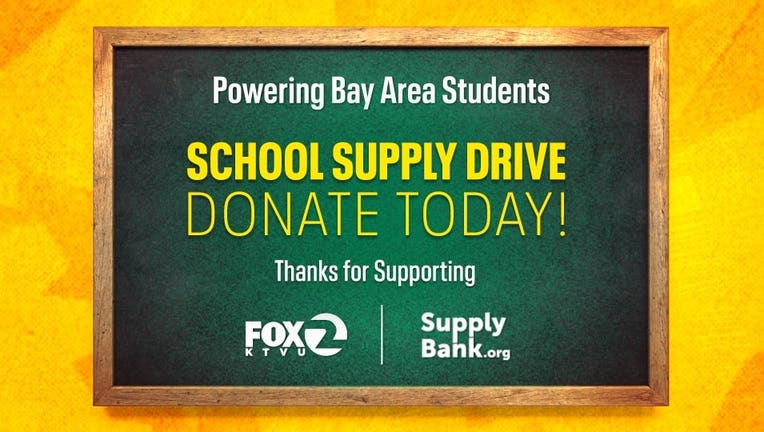 It's back-to-school time and kids need supplies. There is a tremendous need in the Bay Area as nearly 2 in 5 students need help getting supplies for school.
We all have the power to equip local students with the tools they need to navigate the year. '
KTVU is partnering with SupplyBank.org again for this year's back-to-school supply drive, which runs from July 12 to September 10.
The goal is to raise $50,000 to equip 2,500 Bay Area students with new supplies. 
To support students, consider making a donation and click here. All donations made through this drive will be used in the Bay Area.