49ers QB Brock Purdy surgery delayed, will not change timeline for return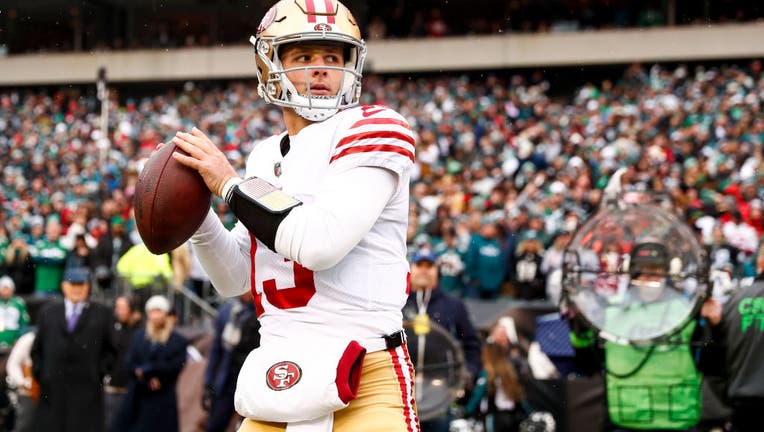 article
OAKLAND Calif. - San Francisco 49ers quarterback, Brock Purdy, delayed his elbow surgery because of excess swelling. 
The surgery, originally scheduled for February 22, was set to repair the torn ulnar collateral ligament in his throwing elbow, according to a report from ESPN. 
Purdy's doctors are hoping to regroup in early March. 
According to the NFL Network, even with the delay, Purdy will be ready to play come the start of the NFL season. 
SEE MORE: Brock Purdy's high school teachers tell sweet stories about QB's past
Purdy suffered the injury on the first possession of the 49ers game against the Philadelphia Eagles in the NFC championship game. 
Purdy, the last pick in the 2022 NFL draft, stepped in as the teams starting quarterback in Week 13 after Jimmy Garoppolo  broke his foot against the Miami Dolphins.