49ers won the NFL Draft's first day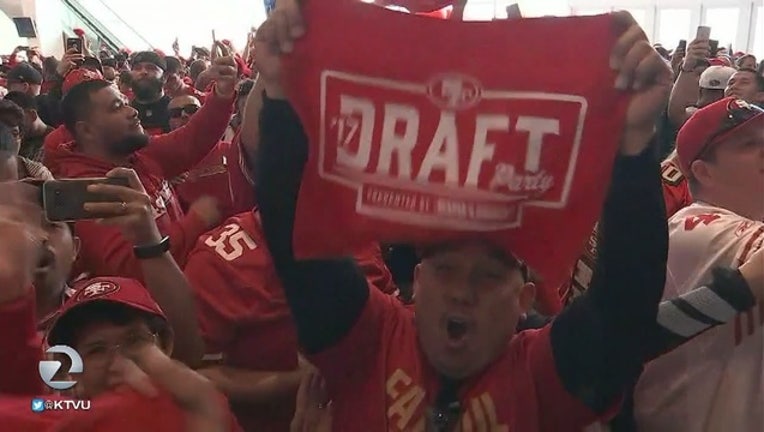 article
49ers won the first round - The 49ers new front office and head coach nailed the first day of their first draft.
It started with a shocking move, dropping one spot in the first round while picking up three extra picks (and ruining my mock draft 10 minutes into the first round...).
For a team like the 49ers, who are rebuilding, more draft currency is always a good thing. But, when you get it, basically, for free... It's highway robbery. They still got the guy they wanted, and, in such a deep draft, got ammunition to get quality guys on day two of the draft.
Then came the move that won them the day. Trading up into the first round from their slot in the second round, which only cost them one of the "free" picks the Bears gave them, to nab a player that had no business being available so late... Is amazing.
Here's what I wrote about the 49ers second pick in the first round in my mock draft (I had him going 10th overall to the Buffalo Bills):
The 49ers have many needs. But, in the NFL, we know there are a few keys to being a good NFL team:
Defense wins championships
Protect your quarterback
Harass your opponents quarterback
I said in my mock draft that I wanted to give the 49ers Solomon Thomas at #2 overall, but I was hesitant to give them a first round defensive line player for the third year in a row. 
The only reason Tom Brady doesn't have seven Super Bowl rings is because the New York Giants had a ton of quality NFL pass rushers that kept Brady running for his life. 
The 49ers are still a long way from being to that point... But, they took a huge step in the right direction last night.
These two players should be the foundation the 49ers build on as they look to become a contender again.