Cam Newton defends interview, knows he's a sore loser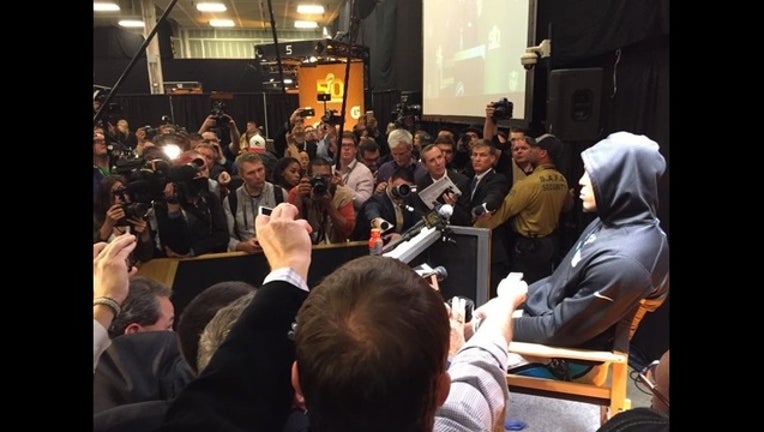 article
(KTVU) - Carolina quarterback Cam Newton defended his Super Bowl postgame press conference Tuesday, saying he knows he's a sore loser.
"I've been on the record to say I'm a sore loser," he said. "Who likes to lose? You show me a good loser, and I'm going to show you a loser."
Newton was criticized for walking out of mandatory press conference after the Super Bowl after his team lost to the Broncos, 24-10.
On Tuesday, Newton fired back at members of the media.
"I didn't want to talk to the media at the time, and the truth of the matter is I still don't really want to talk to the media."
"I'm human. I've never once said that I'm perfect. I never proclaimed that I was perfect….And the truth of the matter is who are you to say your way is right."
Newton also explained why he didn't dive on a fumble in the fourth quarter, saying he felt his leg was in a bad position and he might have been injured if he dove for the ball.
"We didn't lose that game because that fumble. You can condemn and say he gave up, this that and the third, but as long as my team mates know, as long as my coaches know, as long as anyone who follows this team knows."
The Carolina Panthers were favored to win the Super Bowl after only losing one game in the regular season.
Newton said he doesn't care what's said about him because he works for his team and the fans.
"It's not a popularity contest, I'm here to win football games."