Group submits Oakland stadium plan to NFL, AP reports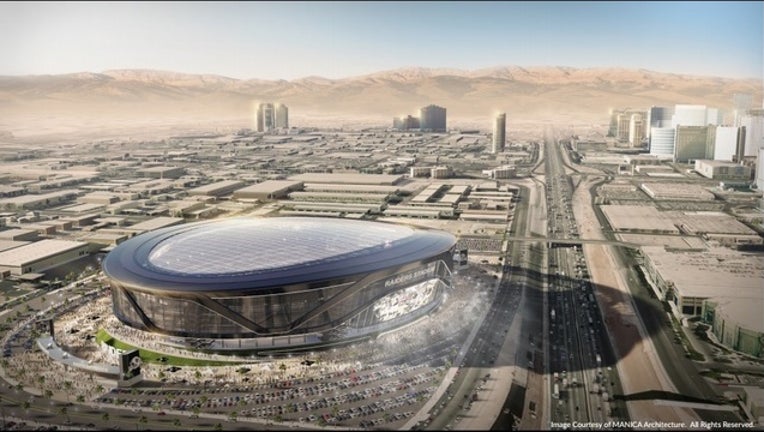 article
OAKLAND (AP) -- The investment group seeking to build a new stadium to keep the Raiders in Oakland has submitted a formal plan to the NFL for the first time.
 A person familiar with the deal said Tuesday that the plan was submitted by the Fortress Investment Group within the past 10 days. The person spoke on condition of anonymity because the submission was not made public. Sports Business Daily first reported the submission.
 Fortress is working with NFL Hall of Famer Ronnie Lott on a plan to build a stadium in Oakland to replace the outdated Coliseum. Oakland city officials gave Fortress the right to develop a plan for a stadium and new development at the current Coliseum site.
MORE COVERAGE
The NFL dismissed the initial plan that was made public in December but Fortress has been in discussions with the league the past two months to try to answer their concerns. The person said the plan recently submitted is "fundamentally" the same as the one previously made public but does clarify some questions raised by the league.
Fortress and Oakland officials are hopeful of having a viable option to present to owners before they meet in late March for a possible vote on whether to allow the Raiders to move to Las Vegas, where the team has struck a deal for a 65,000-seat domed stadium.
The team also needs to find a funding replacement for casino magnate Sheldon Adelson, who withdrew a $650 million pledge for the $1.9 billion Las Vegas project. The Raiders recently told the stadium authority board in Las Vegas that financing will not be an issue.
The state of Nevada has committed $750 million to the project, while the Raiders and NFL would pay the remaining $500 million if three-quarters of the league's owners approve a move.