Marin native, Darrion Trammell, advances to the Final Four, gives emotional post game interview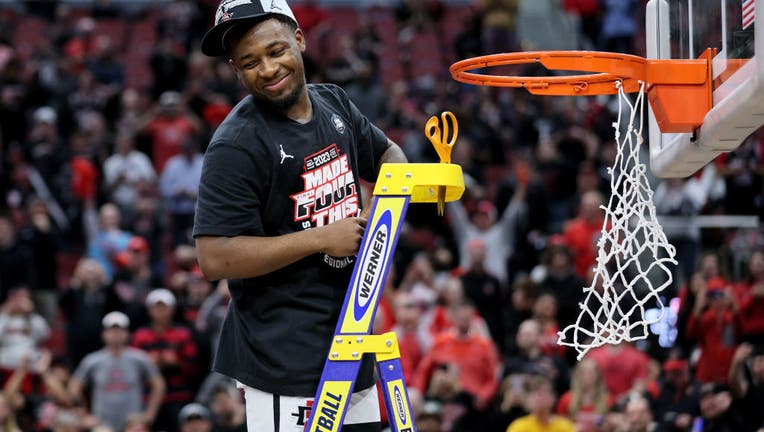 article
Marin native, Darrion Trammell and the San Diego State Aztecs are officially heading to the Final Four. 
Fifth-seeded San Diego State narrowly escaped a tough, sixth-seeded Creighton University team by just a point on Sunday to advance in the NCAA tournament. 
The Aztecs' last point came from Trammell, who put up a floater, from just inside the paint, in the final seconds. The shot was short, but the referees called a controversial foul. 
Trammell banked one of two free throws to seal the deal for San Diego State.
Right after the game, Trammell, who attended St. Ignatious High School in San Francisco got emotional and said he had dreamed about a moment like that since he was a kid. 
Trammell immediately won over March Madness lovers from across the country with his emotional remarks. 
San Diego State is set to take on ninth-seeded Florida Atlantic University on Saturday, it will mark the first Final Four appearance for either school.