NFL Hall of Famer, former 49er, Dave Wilcox dies at 80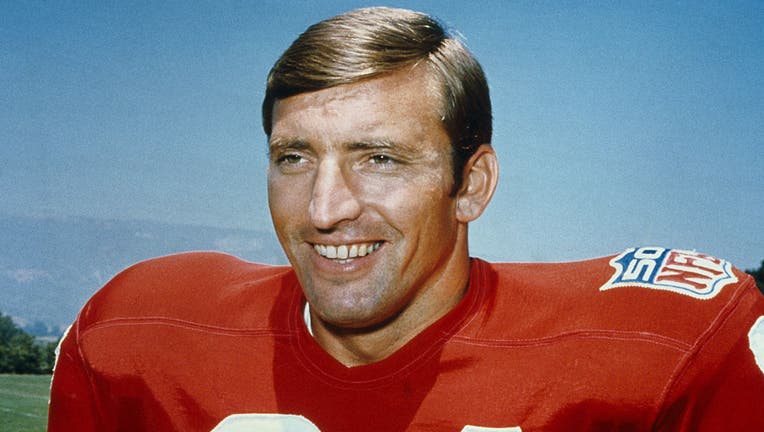 article
NFL Hall of Famer and long time 49er Dave Wilcox has died at the age of 80, the Hall of Fame said on Wednesday. 
Wilcox, nicknamed "The Intimidator" played college football at Boise Junior College and Oregon. He was drafted by the AFL's Houston Oilers in the sixth round and the Niners in the third. He opted to play for the Niners. 
The linebacker spent 11 seasons with the 49ers. He was selected to seven Pro Bowls, was a two-time All-Pro.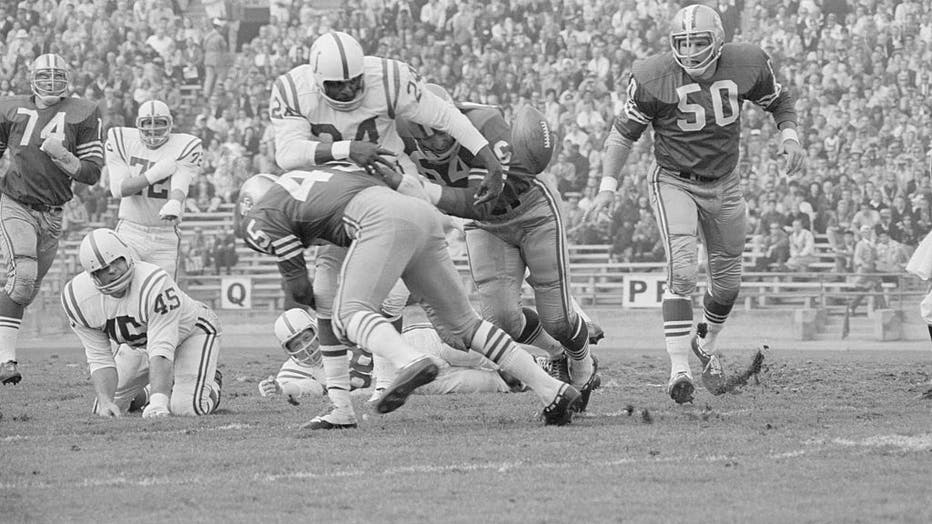 (Original Caption) Baltimore Colts' Lenny Moore (HB 24) fumbles the ball on his own 48 yard line as he is hit hard by a duo of 49ers in first quarter of game here 10/31. Making stop are Elbert Kimbrough (DB, 45) and Dave Wilcox (LB,64). The 49ers rec
Wilcox was inducted into the 49ers Hall of Fame in 2009 and the NFL Hall of Fame in 2000.
WIlcox's son, Justin, has been the Head Football coach at UC Berkeley since 2017.