Warriors coach Steve Kerr fined $25K for outburst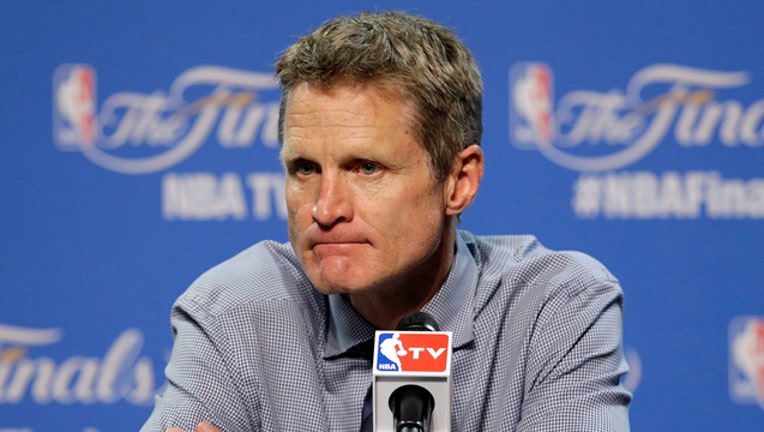 article
OAKLAND (AP) - Warriors coach Steve Kerr was fined $25,000 by the NBA on Monday for his outburst directed at official Bill Spooner late in the third quarter of Golden State's three-point overtime loss at Sacramento on Saturday night.
Kerr yelled profanities and was held back on the court by assistant coach Mike Brown during the 109-106 defeat, and the coach later said: "I do feel bad for my words, I don't mind the explosion."
The league said Kerr was verbally abusive to officials and failed to leave the court in a timely manner following his ejection with 3:34 left in the period. Kerr said he had apologized to Spooner through NBA executive vice president of basketball operations Kiki VanDeWeghe and would do so in person the next time Spooner is assigned to work the Warriors.