Stranded Big Sur residents receive food, supplies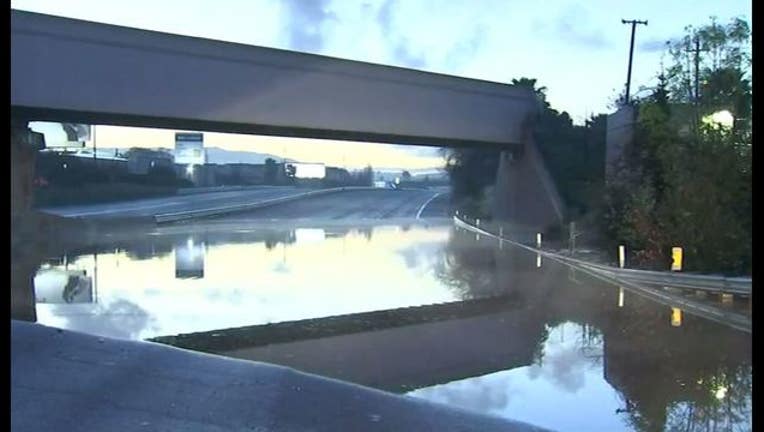 article
BIG SUR (BCN) -- Over 400 Big Sur residents stranded for weeks by landslides on state Highway 1 and the collapsing Pfeiffer Canyon Bridge received airlifted food, pet supplies, diesel fuel and mail today.
A helicopter crew made at least 11 trips to the Big Sur Multi-Agency Facility at Pfeiffer State Park, 25 miles south of Carmel-by-the-Sea.
"We have an isolated community on the south side of the bridge that cannot get in or out," Monterey County Supervisor Mary Adams said.
Almost 60 families submitted grocery orders and at 3 a.m. today, volunteers bought 900 pounds of food at Safeway for the airlift, Adams said.
The Monterey County SPCA worked with the county's Office of Emergency Services to coordinate pet food and other supplies for the delivery, which also included over 1,000 gallons of diesel for generators and homework for kids who haven't been able to go to class.
A note tucked in with some homework read, "We miss you in science class," Adams said.
"This is so real," Adams said. "People's lives are dramatically impacted by this."
Highway 1 is expected to reopen at Gorda, Notleys Landing and Ragged Point on March 13, according to the Department of Transportation, but Paul's Slide, which has been closed since mid-January, will remain closed until March 17, Caltrans officials said.
"People in Big Sur are used to adversity when it comes to the weather," Monterey County spokeswoman spokeswoman Maia Carroll said. "With it being weeks yet before there's an opening to the south, an airlift of supplies was needed."
Pfeiffer Canyon Bridge closed in mid-February after crews found too much movement and fracturing, Caltrans officials said. Drilling for the bridge is scheduled for March 17, after which it will be rebuilt.
Highway 1 has been afflicted with closures for weeks due to landslides from recent storms.
Currently the 63-mile stretch of Highway 1 between Ragged Point and Notleys Landing is closed. The hotels and restaurants that employ many of Big Sur's residents have mostly been forced to close, Adams said.
Both the 144,000-acre Soberanes Fire last summer and the substantial firefighting effort that extinguished it damaged many roads in Monterey County. Torrential rains this winter have exacerbated the damage, Adams said.
Adams said the county is trying to put pressure on the state and federal governments to provide disaster funds, which require a disaster area declaration by the California Office of Emergency Services.
Nacimiento-Fergusson Road has also been closed for weeks pending work by the U.S. Forest Service.
"I am surprised that there hasn't been an absolute public outcry," Adams said.