1 dead, 1 injured in Oakland hit and run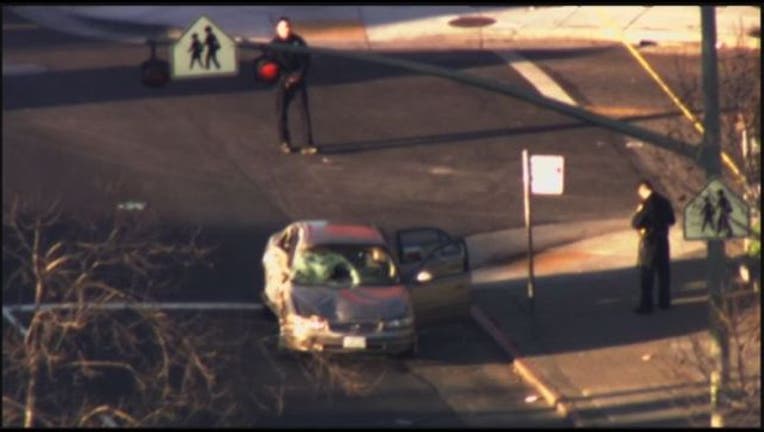 article
The collision killed one pedestrian and sent another to the hospital with non-life threatening injuries according to police.
"I seen this object, this guy, flipping in the air," said Eddie Smith. He and other witnesses saw one of the pedestrians land in the bed of a pickup truck. That victim was pronounced dead at the scene.
Grieving family members at the scene said the man was a 39-year old father of two.
Police say the driver of the Buick ran from the scene. Police did not release a description of that hit and run suspect.
Witnesses say the Buick was traveling on San Pablo Avenue at a high rate of speed, and police say speed may be a factor in this incident.