1 dead in overturned vehicle crash on I-880 San Leandro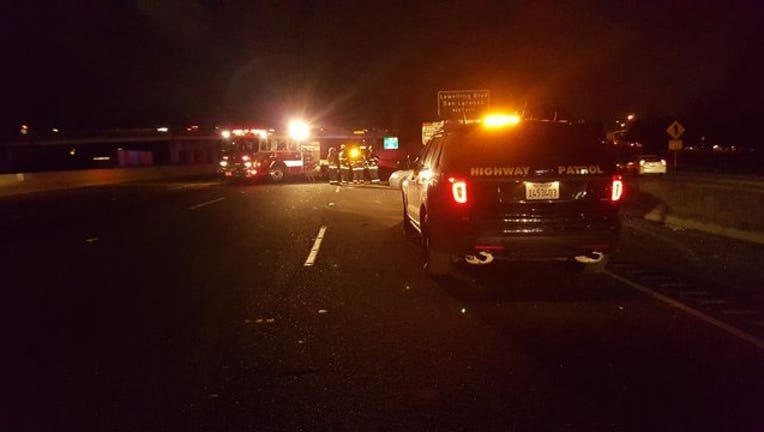 SAN LEANDRO, Calif. (BCN) - The California Highway Patrol has issued a Sig-alert for all lanes of southbound Interstate Highway 880 in San Leandro tonight after a fatal multi-vehicle collision.
The crash was reported on Highway 880 just north of state Highway 238 near Washington Avenue at 8:28 p.m.
A Sig-alert was issued at 8:38 p.m., and so far there is no estimate for when the roadway will reopen, according to the CHP.
At least one victim was killed in the crash, CHP officers said. At least one victim was extricated from a vehicle as well, although it was unclear whether that was the individual who died.
The CHP is advising drivers to avoid southbound Highway 880 in San Leandro. Drivers coming from San Francisco can avoid the crash by taking eastbound Interstate Highway 580 through Oakland to Highway 238, then back on to Highway 880 south of the crash scene.
Big rigs and semi-trucks have also been authorized to use Highway 580 through Oakland until all lanes of Highway 880 have reopened.
Further details were not immediately available.