Betty Reid Soskin visits namesake school, reflects on life on her 102nd birthday
EL SOBRANTE, Calif. - Students at Betty Reid Soskin Middle School in El Sobrante had a rare opportunity on Friday. They got to meet the woman for whom their school is named, and wish her a happy 102nd birthday.
Reid Soskin has lived a storied life that brought her, after all these years, back to middle school. This one, named in her honor. 
Inside the school library, the woman of the hour reflected on her 102 years, and what these young people can expect in their own lives.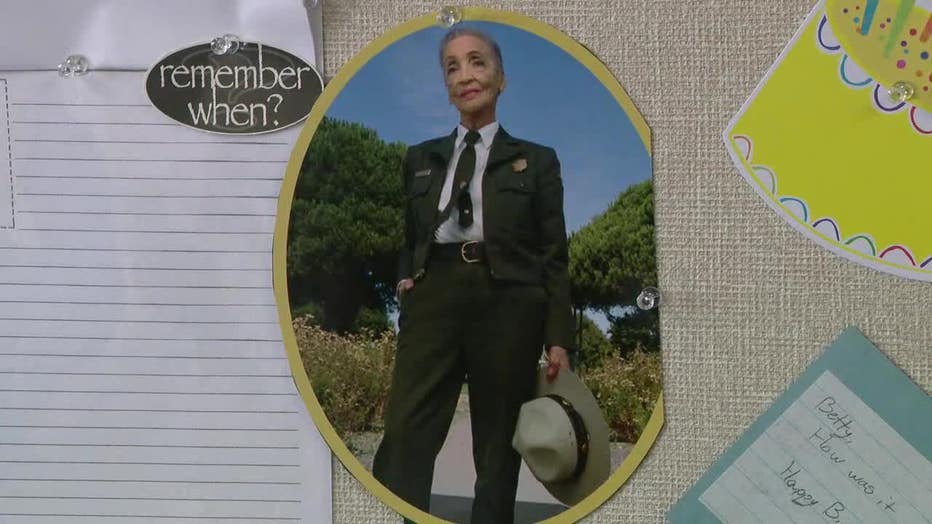 Photo of Betty Reid Soskin displayed during at her 102nd birthday celebration. 
"I think they're going to find the surprise," said Reid Soskin. "They're going to find that no matter what they do, how they live, it's all going to be a surprise."
Reid Soskin has lived life to the fullest. 
Her family moved to the Bay Area in 1927. She was instrumental in the creation of the Rosie the Riveter memorial, and many know of her after she became a ranger with the National Park Service in 2007 at the age of 85. 
She retired from the park service in 2022 as the oldest serving ranger. But, she has done so much more in her 102 years, from songwriting to being a mother of four. Her family says of all the accolades, having a school named for her brings her the most satisfaction.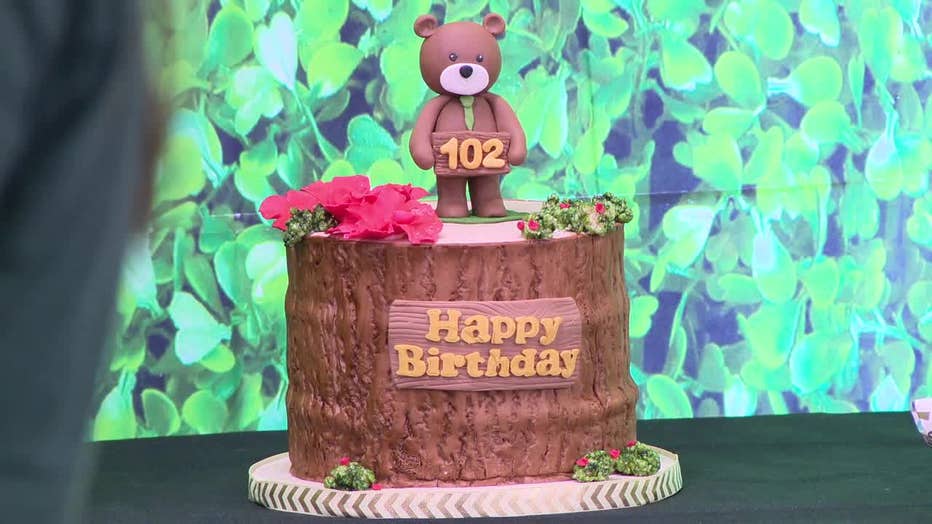 Betty Reid Soskins 102nd birthday cake. 
"This is what she appreciates because she knows that you all are going to carry her into the future and that and that's really her legacy and she really covets it," said Diara Reid, Betty Reid Soskin's daughter.
Stream KTVU on your TV by downloading Fox Local on your Roku, Amazon Fire, AndroidTV or AppleTV device for free. More details here.
Students helped to select Betty Reid Soskin as their school's namesake; an honor that came on her 100th birthday. 
Students still say there is a lot they can learn from this living legend. 
"It shows me that I can do the same things that she has accomplished," said one student who did not give their name. "I can do anything I want, that anything I put my mind to, I can accomplish it."
As for the rest of her 102nd birthday, Betty Reid Soskin has big plans. "Yes. Pizza and cake," said Reid Soskin.
Her visit to the school ended with a song and a standing invitation to return next year for her 103rd birthday.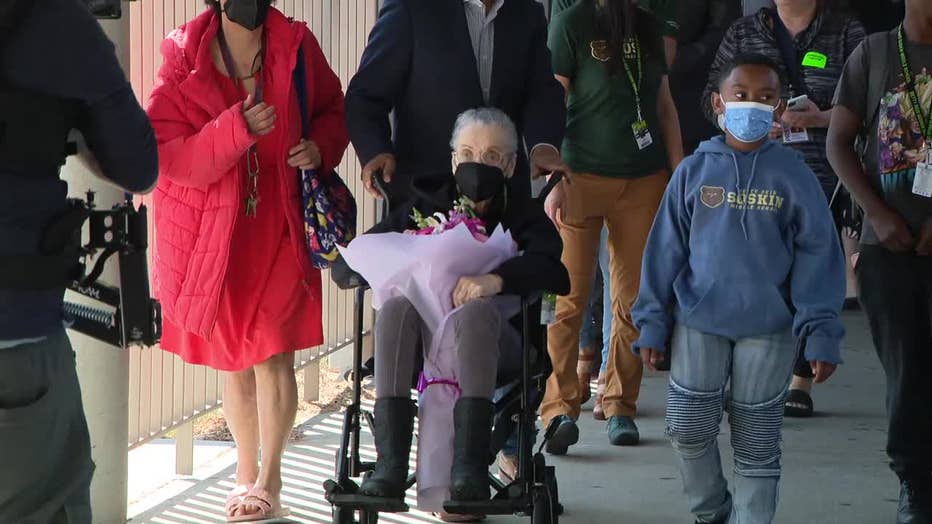 Betty Reid Soskin on her 102nd birthday.