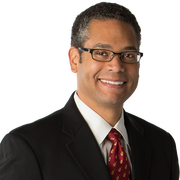 Christien Kafton
San Francisco Reporter
Christien Kafton is a reporter based out of KTVU's San Francisco bureau.
The latest from Christien Kafton
Catholic leaders in San Francisco are mourning the death of six year old Jace Young, shot dead July 4th. On Wednesday they blessed the area where this tragedy happened and are raising awareness about the epidemic of violence that is claiming the lives of children across the nation.
A pair of disturbing videos are making the rounds on social media, highlighting incidents of anti-Asian and anti-Asian American bias.
The police chief says he's looking for the community's help in finding whoever fired the shot that killed Jace Young.
The agency is already running limited service due to the coronavirus, and says about 40 of the bus lines that are suspended are now on track to be permanently halted.
San Francisco Public Health Director Dr. Grant Colfax said Thursday he has seen a significant and alarming trend in virus infections and worries that it could be the beginning of a surge. 
The governor says he's setting aside more than a billion dollars to help cities and counties buy hotels and properties to help transition homeless off the streets and into homes.
After weeks of steady progress toward reopening, city leaders slowed the process down, canceling the latest round of businesses allowed to reopen Monday.
Thousands of people gathered in Oakland to recognize Juneteenth, and recognize systemic racial inequity.
Officials are monitoring the number of visitors in order to allow social distancing and promise frequent cleaning in high traffic areas.