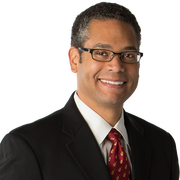 Christien Kafton
San Francisco Reporter
Christien Kafton is a reporter based out of KTVU's San Francisco bureau.
The latest from Christien Kafton
Although San Francisco says it already has one of the highest vaccinations rates for a big city, leaders are making a new push to get those who are still unvaccinated to get their shots. 
The mayor's office said overdose deaths within the homeless community have doubled in the last year. Some of those who live on the streets near U.N. Plaza said they know getting high can be dangerous, even deadly.
The weekend is almost here and many people are looking for a night out on the town. But in San Francisco, that could mean bringing proof of vaccination against COVID-19.
A single engine plane crashed Friday morning in a Napa County vineyard. All three people on board were killed, officials said.
Social media accounts linked to the search for 37-year-old Philip Kreycik said there were cries for help in a canyon in Sunol overnight.
After more than a year, cable cars are once again climbing up and down San Francisco's hills. The cars are back on the rails but aren't carrying any passengers for now.
San Francisco's mayor and police chief say recent videos of high profile crimes in the city don't tell the whole story. They're saying there are some areas where crime is down, but say there's a lot of hard work ahead.
The Far East Cafe, a much respected Chinese banquet hall in San Francisco Chinatown, reopens after the COVID-19 pandemic forced the restaurant to close for more than a year.
It's happened again. An organized group of robbers overwhelming security and stealing from a San Francisco business. This time it was a cannabis dispensary.