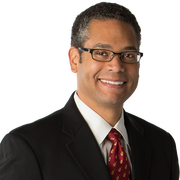 Christien Kafton
San Francisco Reporter
Christien has been reporting for KTVU since 2009. In his time at KTVU, he has worked every shift, from 4:30am working for "Mornings on 2" to the "Ten O'Clock News."
In his time at the station he has reported on hard-hitting stories including his Emmy-nominated reporting on the morning of the deadly Ghost Ship fire, and the Tubbs fire. Christien has also covered lighter human interest stories including the iconic Bay to Breakers, numerous San Francisco Giants and Golden State Warriors Championships.
Christien is a Bay Area native who grew up watching KTVU Channel 2 News when legendary anchor Dennis Richmond was on the anchor desk. Christien was born in Oakland and raised in Berkeley. He attended Maybeck High School, and UC Berkeley before leaving the state for graduate school at Northwestern University. His first reporting job took him to Plattsburgh, NY, from here he moved on to Toledo, OH and Phoenix AZ before returning to the Bay Area; first working at NBC Bay Area before joining the Channel 2 News team.  
Christien currently heads up KTVU's San Francisco bureau covering stories from City Hall to Chase Center. When he's not working you're likely to find him riding his bike through Golden Gate Park with his family or on the baseball diamond, trying to keep up with his son.
The latest from Christien Kafton