13-year-old Alabama girl dies in tug-of-war game at school event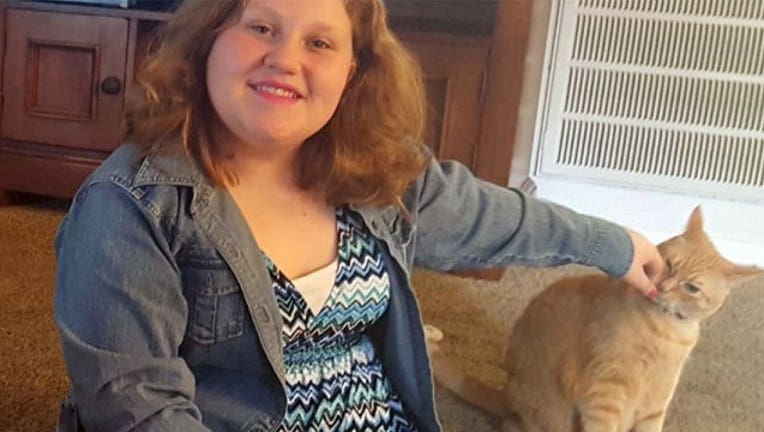 article
The grief-stricken mom of a 13-year-old girl who died suddenly during a game of tug-of-war at her Alabama school said Saturday that her daughter was full of life and "never met a stranger."
Sixth-grader Maddison Wentworth was playing Thursday with other students when she collapsed during an end-of-the-year Field Day event at Williams Intermediate in Pell City, according to authorities.
Leslie Wentworth told FoxNews.com she was at work when the school called and said her daughter may have suffered a seizure.
"I'm pulling my strength from God," she said. "The love I've received from the community has just been overwhelming."
Wentworth said Maddison's death was a shock. She said her daughter had no known health problems.
School nurses administered CPR until paramedics arrived. Maddison was taken to a local hospital where she was pronounced dead.
Pell City Police Sgt. Don Newton told Al.com paramedics continued  to work on Maddison on the way to the hospital.
She was pronounced dead at 12:34 p.m., the news outlet reported.
An autopsy was scheduled to determine the cause of death, AL.com reported.
"We have suffered a great loss at Williams Intermediate School. Field day is supposed to be one of the best days of the year," Pell City Schools Superintendent Michael Barber said in a statement. "Our thoughts and prayers are with the family, and with the faculty and students who knew her and loved her every day. And I would ask everyone to keep this family and the system in their prayers as well."
Classmates wrote notes to Maddison during school Friday and put them in her locker, Fox 6 News reported.
The notes will be given to her mother, according to the station.
A GoFundMe account has been established to "help with the financial side of this horrific time" in the lives of the girl's family. As of early Saturday, more than $2,500 has been raised to help the family.
Read more on FOX NEWS.