17 California counties will go dark starting today in new round of PG&E power shutoffs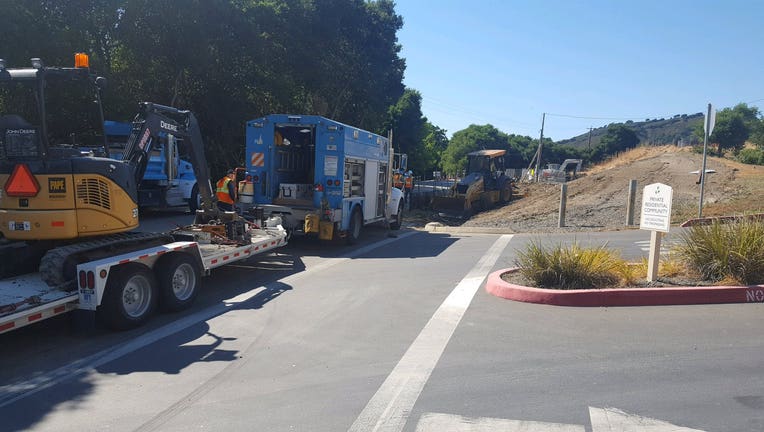 article
SAN FRANCISCO - PG&E announced on Wednesday that they will be shutting off power in 17 counties, affecting portions of the Sierra foothills, the North Bay, and sections of San Mateo and Kern counties.
In all, 179,000 customers will be affected by the second "Public Safety Power Shutoff," the utility said in a statement. The counties are: Alpine, Amador, Butte, Calaveras, El Dorado, Kern, Lake, Mendocino, Napa, Nevada, Placer, Plumas, San Mateo, Sierra, Sonoma, Tehama and Yuba. 
The weather forecast for late Wednesday and Thursday is hot and windy, according to the National Weather Service, which "poses a higher risk for damage and sparks on the electric system," PG&E said. 
National Weather Service has issued a Red Flag Warning in effect through 4 p.m. on Thursday for the North Bay and East Bay mountains, as well as Santa Cruz Mountains. 
Here's the timeline for shutoffs that PG&E expects: 
Sierra foothills 2 p.m. Wednesday 
North Bay counties 3 p.m. Wednesday
San Mateo and Kern Counties 1 a.m. Thursday
The Santa Rosa Fire Department tweeted at 2:48 p.m. that power shutoffs had already begun in the Rincon Valley and Oakmont areas. 
Forecasts show that the peak wind periods could end by noon on Thursday in the Sierra foothills, North Bay and San Mateo County and about noon on Friday in Kern County. 
PG&E said its goal is to restore power within 48 hours after the weather has passed. 
Officials said the shutoffs will be less extensive than the power cuts that impacted more than 730,000 customers in 30 counties earlier this month. 
For more information, click here. 
The following schools will be closed Thursday October 24 due to the outages: Santa Rosa City Schools, Maria Carrillo High School, Rincon Valley Middle School, Santa Rosa Accelerated Charter School and Hidden Valley Elementary School.