17 foot great white shark bit diver near Farallon Islands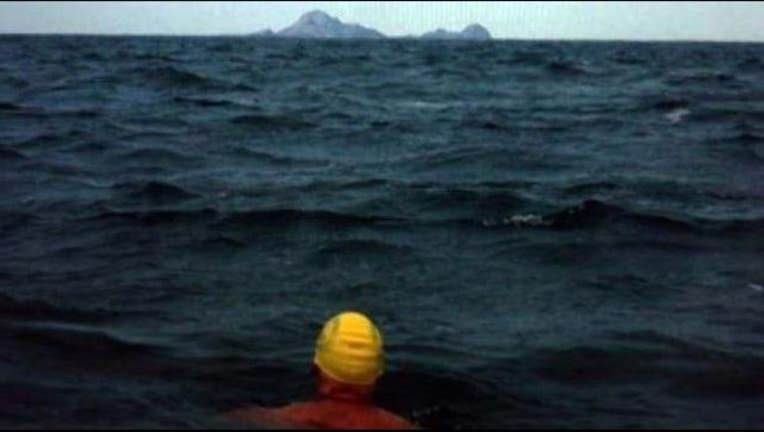 FARALLON ISLANDS (BCN) - SAN FRANCISCO (BCN) - The shark that bit a diver near the Farallon Islands west of San Francisco on Tuesday morning was a 17-foot-long great white shark, San Francisco police said.
According to the U.S. Coast Guard, crews on the research vessel NorCal 1 notified them at about 10 a.m. that one of its divers had been bitten by a shark and needed medical attention.
The research boat headed toward San Francisco and met with a San Francisco police boat that took the diver aboard to administer first aid.
San Francisco police said the diver reported that he was filming video in the water when the great white shark bit his right arm. He was given first aid on the police boat, then a Coast Guard helicopter crew arrived and hoisted him up to the helicopter via a rescue basket.
The man was taken to Stanford Hospital in stable condition. No other information was immediately released about his condition or the nature of the research he was conducting.