2-alarm fire in Mission District under control, may have started in dryer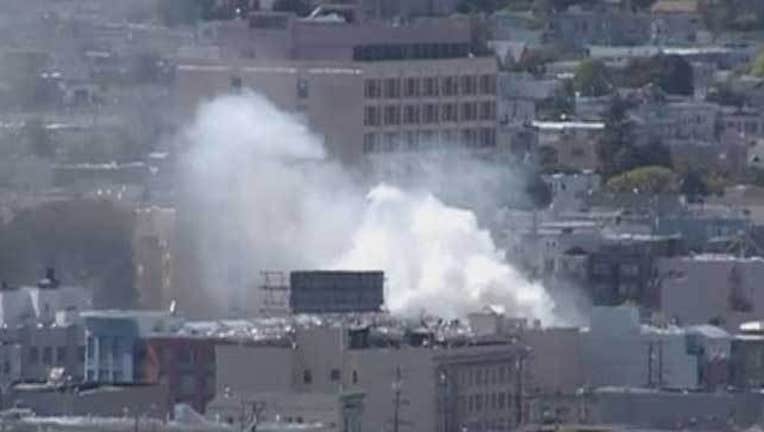 article
SAN FRANCISCO (KTVU and wires) -- Firefighters have extinguished a two-alarm fire in San Francisco's Mission District Wednesday afternoon, a fire spokeswoman said.
The blaze in the 500 block of Bartlett Street near Cesar Chavez and Mission streets was reported around 12:45 p.m., San Francisco fire spokewoman Mindy Talmadge said.
The fire was at a two-story residential building, It appears a majority of the fire was in the top floor at the rear of the building and spread to an attic, according to Talmadge.
Firefighters were concerned that a neighboring building would catch on fire but the blaze stayed in the building of origin, Talmadge said.
The blaze was under control shortly before 1:30 p.m., she said. Talmadge did not know of any reported injuries.
The blaze might have started in a dryer, she said. The exact cause remains under investigation.
The building's gas and electric services were turned off and PG&E was called to the scene, Talmadge said.