2015 World's Ugliest Dog contest kicks off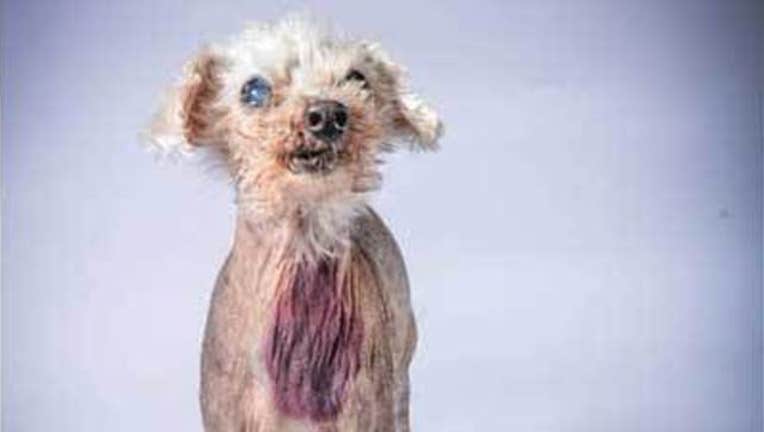 article
MARIN, Calif. (KTVU) - Two-dozen ugly but lovable dogs are vying for the title of the "World's Ugliest Dog" at the Sonoma-Marin Fair in Petaluma Thursday.
Among the entries are Angus, Pork, Rue, Icky and Quasi Modo. Some have traveled from Idaho, Nevada, Florida and Arizona to compete, but three from Petaluma and one each from Santa Rosa and Windsor will try to win the honor for Sonoma County.
They'll face some ugly competition from Rascal Deux, from the San Francisco Bay Area, who will try to be the 5th generation winner in a family of dogs that have won previous contests.
New at this year's competition is the consolidation of the pedigree and mutt categories, and awards for both the Ugliest Dog and Spirit Award, which honors a dog and owner who have overcome obstacles and are providing service to the community.
Several of the entries have been rescued from shelters, puppy mills, abusive homes and other trying circumstances. The ugliest dog's owner receives $1,500 and can expect to appear with their dog on national TV programs.
The Spirit Award winner will win a special award, and other awards include trophies, cash and gifts from sponsors.
The Sonoma-Marin Fair points out that the Ugliest Dog Contest is not intended to make fun of "ugly" dogs, but to have fun with the wonderful personalities of the contestants and show how beautiful the dogs really are.
The contest starts at 6 p.m. on the Kiwanis Stage.
The Sonoma-Marin Fair at the Petaluma Fairgrounds runs through Sunday.