24-hour public restroom to open in San Francisco for trial run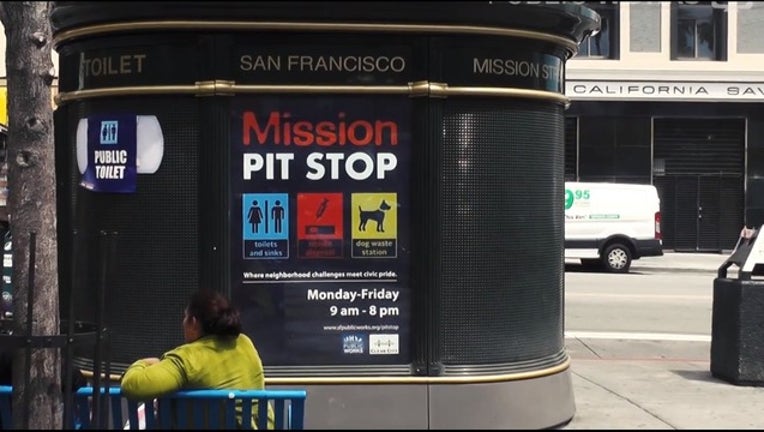 SAN FRANCISCO, Calif. (KTVU) - A 24-hour public restroom will soon be available in San Francisco's Tenderloin neighborhood, according to Public Works 
It's part of the city's Pit Stop program, which provides clean and safe toilets to the public. 
Two attendants will be assigned to the  24-hour location at Hyde Street at Golden Gate Avenue to ensure the restroom is clean and well-stocked, says Public Works Director of Policy and Communications Rachel Gordon.
The new toilet is a three-month pilot program and the first of its kind in the city. 
Gordon says it's a possibility they'll roll out more based on data that calculates the number of flushes at each location and traffic frequency in correlation with the time of day or night. 
"The program is largely driven by data," she said. "You know, we're looking at things like where we get requests from crews to steam clean the area for feces and urine."
All those were deciding factors in choosing the Hyde Street location which is considered a high use area. 
The trail run is expected to begin later this summer and will be open to everyone seven days a week. 
Gordon said Mayor London Breed proposed an additional $3.7 million in her budget for the Pit Stop program.
That additional funding could go towards expanding the 24-hour service to other locations or extending the hours of operation at current locations. 
So far, there are 25 Pit Sop facilities around the city. For information on locations and hours click here.