2,700 lbs. of illegal fireworks confiscated by San Jose PD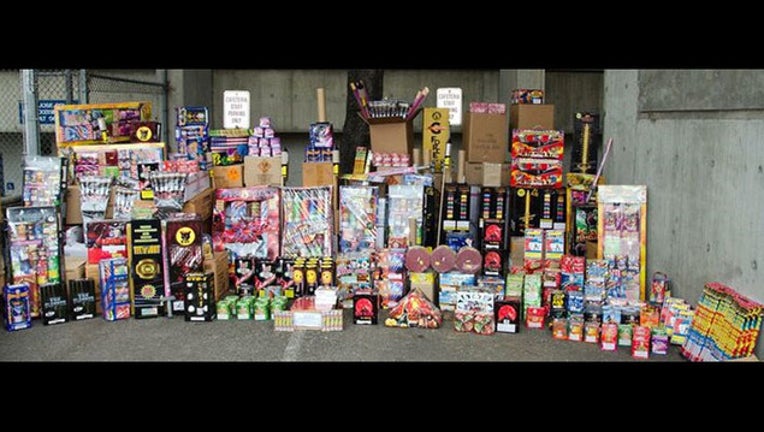 article
SAN JOSE, Calif. (KTVU) - San Jose police announced Friday that they confiscated 2,700 pounds worth of fireworks as part of a months-long investigation.
The California State Fire Marshal's Office and the Bureau of Alcohol, Tobacco, Firearms and Explosives (ATF) participated in the investigation conducted from April through June of this year.
Two people were arrested as part of this investigation for distribution of illegal fireworks with an active warrant out for a third unnamed associate suspect.
Law enforcement used social media as part of their operation and collected mortars as well, which are considered explosives.
"We recognize and have heard the community's concerns over the dangers and nuisance that illegal fireworks cause, especially as we get closer to the 4th of July.  With these concerns in mind, our Special Operations did what they do best and responded with an extraordinary seizure," said Chief Eddie Garcia.
"As responders to many injuries and fires that are caused by fireworks, SJFD deeply appreciates the investigative and enforcement work put forth by our San José Police. Continued vigilance by officers as well as reporting of fireworks use from our residents will help to protect lives and property, and change the way people view fireworks," San Jose Fire Chief Curtis Jacobson said.
Police say the investigation is ongoing.