Oakland hills fire causes 'significant destruction' at home, 1 pet rescued
OAKLAND, Calif. - A residential fire in Oakland hills causes "significant destruction" of a home, officials said.
The fire started around 4:15 p.m. Thursday and appears to be accidental, according to the Oakland Police Department. The original blaze was considered a "three-alarm" fire and three other homes were impacted.
The current cause of the fire is undetermined because of the severe destruction of the property.
SEE ALSO: Early morning house fire in Sebastopol kills 2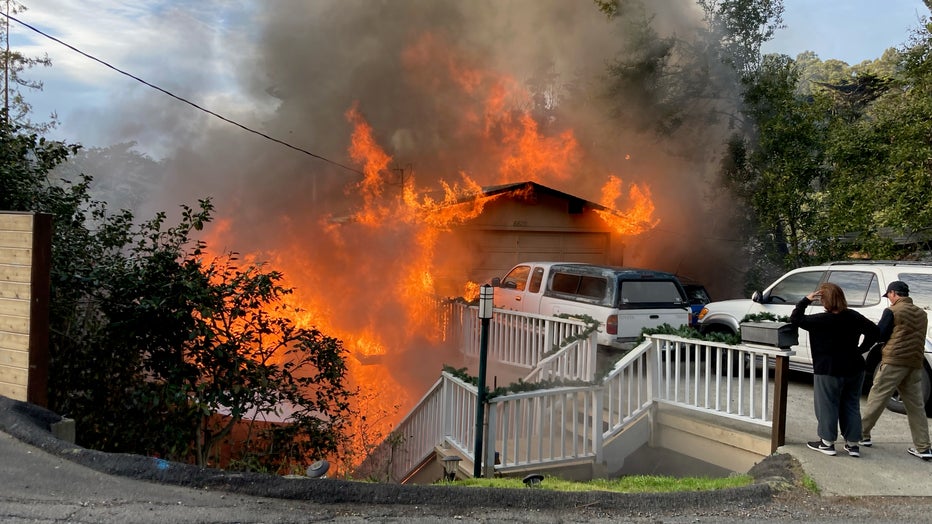 "Area residents may continue to smell and see smoke for several more hours as crews remain on scene mitigating hot spots on the properties. Fire Watch will be in place overnight," said Michael Hunt, PIO, OFD
Officials said there are reportedly no injuries, and that a pet was rescued.
This story is developing and will be updated with more information.