3 men fatally shot in West Oakland Friday night ID'd; no arrests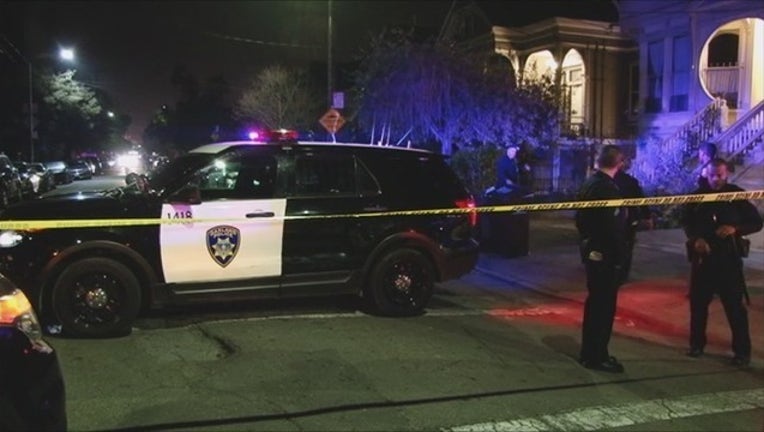 article
OAKLAND (BCN) Oakland police on Tuesday released the names of three men who were fatally shot in West Oakland on Friday night.
Police also said a man who was shot in Oakland on Saturday night died Tuesday, which means that there already have been six homicides in Oakland so far this year.
No arrests have been made so far in the triple homicide in the 1000 block of Center Street, about three blocks from the West Oakland BART station.
Police said two of the victims were in a parked car and a third was standing outside the vehicle when the shooting occurred shortly before 9 p.m. on Friday.
The victims were identified as Gino Houchins, 21, Marcus Fuller Jr., 29, and Dante Johnson, 31.
In the other fatal shooting, police said someone in a passing vehicle shot 25-year-old Ramiro Bautista-Perez of Oakland as he was sitting in the 2500 block of Embarcadero near Union Point Park at about 11:15 p.m. on Saturday.
Bautista-Perez was taken to a hospital to be treated for his injuries but he died there Tuesday, according to police.
No one has been arrested for that shooting and police haven't released a motive.