3 more Bay Area counties sued over high jail phone rates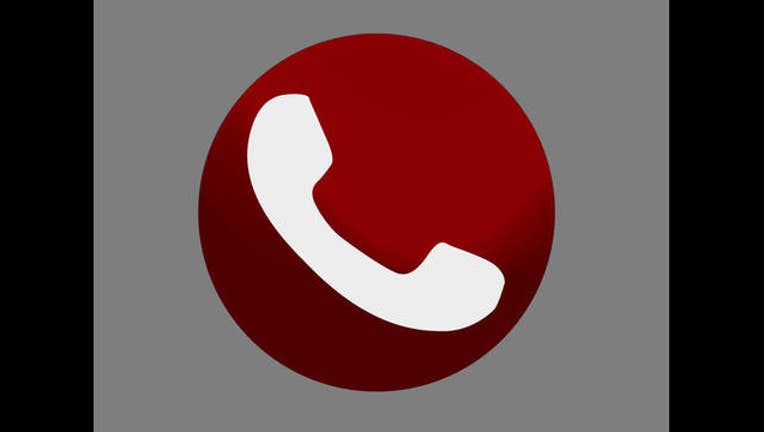 article
BAY AREA (BCN) - Three more Bay Area counties are facing class action lawsuits for the cost of phone calls to and from jails, an expensive process that critics argue unfairly burdens inmates' families by making them pay excessive fees to keep in touch with loved ones.
   
A group of attorneys who have already filed several lawsuits on the matter in Southern California filed their fourth lawsuit in the Bay Area this week. The attorneys first sued San Mateo County on Aug. 8, then filed suits in federal court against Santa Clara County on Thursday, Contra Costa County on Friday and Alameda County on Monday.
   
The counties contract private companies to operate the phone systems in jails. All inmates making calls from jail must use it. Because of the closed system, the companies can charge whatever they want and pay the county thousands of dollars for the contract, the suits argue.
   
Under California law, revenue gathered from the phone systems must be deposited into an inmate welfare fund for education and rehabilitation programs. If not needed for that purpose the funds can go to jail maintenance. Attorneys for the plaintiffs argue that much, and possibly most, of that fund goes to jail maintenance and not rehabilitation programs.
   
Alameda County collects a minimum of $1.5 million per year or 70.5 percent of revenue from inmate phone calls from as well as an annual $150,000 technology grant, according to the suit. Contra Costa County receives more than half of the revenue under its agreement and has been paid about $720,000 per year between 2013 and 2015.
   
Santa Clara County collected 61 percent of the phone call revenue in 2015, over $1.7 million, according to the suit.
   
The state of California and the Federal Communications Commission have already taken steps to roll back prices for inmate phone calls. California significantly reduced prices at its state prisons in 2007, bringing in-state phone calls under 10 cents per minute and the cost of a 15-minute out-of-state phone call to about $2.
   
The FCC has been working on setting new caps on inmate phone calls since 2012, most recently proposing to phase in a cap at 31 cents per minute by 2018. The rates would vary based on the size of the facility.
   
"While contact between inmates and their loved ones has been shown to reduce the rate of recidivism, high inmate calling rates have made that contact unaffordable for many families, who often live in poverty," FCC officials wrote in a statement announcing the new rules in November.
   
But the proposal has encountered resistance from providers of inmate phone services, who argue that the proposed caps don't take into account the costs of administering inmate calling services.
   
The counties in all three of the new lawsuits contract with Global Tel-Link, a major provider of phone services at jails nationwide. GTL requires anyone receiving calls from jails to set up a pre-paid account and charges fees by the minute as well as to open and close the accounts.
   
In addition to phone services, GTL also provides video calling services and automated surveillance of inmate calls.
   
Charges for calls from jail vary from county to county and depend on the distance of the call and the duration. According to 2013 FCC records,
Alameda County charges $3.65 to make a connection plus 65 cents a minute for interstate calls and Contra Costa charges $3.25 to connect plus 25 cents a minute.
   
Last year, Santa Clara County reduced its rates from $2.95 the first minute and 6 to 25 cents per minute to up to $1.67 for the first minute and 17 cents per additional minute.
   
GTL also charges to deposit money into pre-paid accounts. Santa Clara County reduced the fee to deposit $50 from $9.50 to $2.50.
   
Santa Clara County has also been working on bringing its rates lower to comply with the proposed FCC guidelines, according to acting county counsel James Williams.
   
Because of the recent reductions in phone call costs, Williams said today that he was disappointed that Santa Clara County was included in the counties facing lawsuits.
   
"The County has taken enormous steps to advocate for rate reductions," Williams said. "These rates were implemented before the FCC announced its rate caps to intrastate calls in October 2015 and are below the
FCC's mandated rate caps.
   
"In addition, the County has joined in to defend the FCC's national efforts to reduce inmate calling rates," Williams said.
   
The suits are on behalf of particular jail inmates and their families as well as anyone similarly situated. In Alameda County, the plaintiffs are the wife and mother of Kevin Lewis, an inmate at Santa Rita Jail since January 2015 being held without bail while awaiting trial.
   
Darnell Duffy and Robert Freeze, both jail inmates in Martinez, and their families are plaintiffs in a separate suit filed against Contra Costa County. Daniel Thatcher, an inmate in Santa Clara County, and his parents are plaintiffs in the third suit.
   
Each of the families has paid hundreds of dollars in fees for phone calls to the respective jail systems, according to the lawsuits.
   
The plaintiffs in the earlier San Mateo County suit, Alfred Banks and his wife, pay between $300 and $350 a month on fees for phone calls, so much that Banks' wife had to take a part-time job at Walmart to pay the bills.
   
The plaintiffs' representation includes Pasadena attorneys Barrett Litt and Ronald Kaye; Venice, California, attorneys Michael and Scott Rapkin; and Carol Strickman of San Francisco-based nonprofit Legal Services for Prisoners With Children. They previously filed similar suits in Los Angeles, Orange, Ventura, Riverside and San Bernardino counties.