3 officers injured in wild police chase that ends in Caldecott Tunnel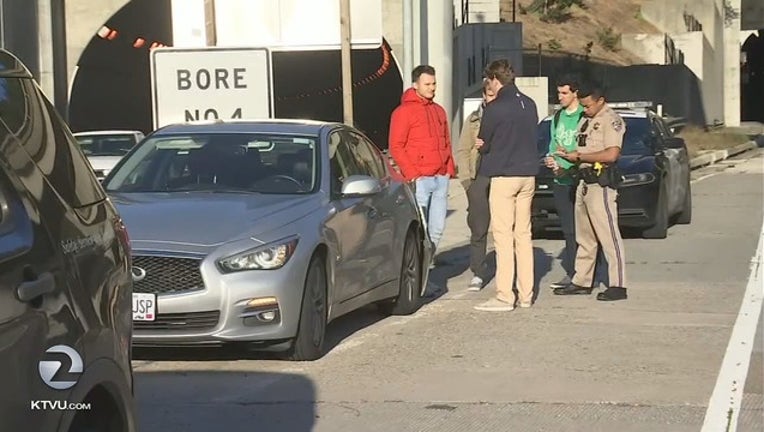 OAKLAND, Calif. (KTVU/BCN) - Police arrested a man Saturday in connection with a stolen vehicle after a car chase down Highway 24.
On Saturday at 2:56 p.m., Antioch police located a reported stolen vehicle in the parking lot of Sycamore Square. When officers attempted to detain the 27-year-old suspect, he got back into the car and started crashing into the police cars that were blocking him, police said. 
The suspect, an Oakland resident, then drove onto westbound Highway 24 where the California Highway Patrol took over the car chase along with Contra Costa County Helicopter Star 3. The chase ended when the suspect went into the Caldecott Tunnel and crashed into two cars who were not involved in the chase. 
The suspect got out of the car, attempted to carjack several vehicles and eventually ran into a residential area. The helicopter was able to track the suspect who was eventually located near Tunnel Road and arrested, according to police. 
Police reportedly found a loaded firearm on his person and a large amount of narcotics in his car. 
Two Antioch officers and one CHP officer suffered minor injuries. 
Anyone with information on this case is asked to call the Antioch Police Department at (925) 778-2441.