31 safe after bus carrying Stanford track team catches fire in Seattle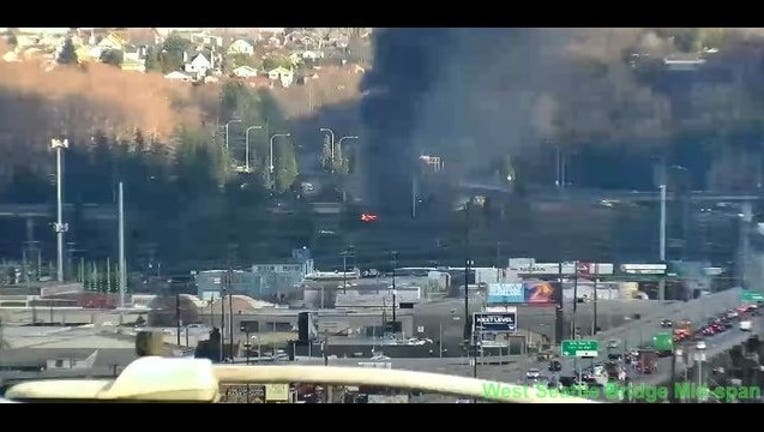 article
STANFORD (BCN) Over thirty passengers escaped safely after a bus carrying the Stanford Track and Field team caught fire Friday afternoon on Interstate Highway 5 in Seattle, the Washington State Patrol confirmed.
Firefighters were dispatched at 2:11 p.m. to northbound Highway 5 near the exit for the University of Washington, where Stanford is attending an invitational track meet this weekend.
The charter bus driver pulled over to the side of the highway when the fire began, likely in the area of the wheel brakes, according to spokesman Trooper Rick Johnson.
Everyone in the bus was able to evacuate safely and no one was injured. Johnson said he believes 31 people were on the bus, and were picked up by King County Metro Transit buses and taken to their destination.
Athletes took videos of the fire when it began, and Johnson said it had essentially consumed the bus by the time it was extinguished.
Fire officials said they used two water sources with over a thousand feet of hose, six engines and one rescue unit to respond to the blaze.
"You can imagine when a fire burns this intense, it's gonna be very difficult, but we're gonna go and research it, do all the work we can," Seattle Fire Chief Harold Scoggins said during a news conference.
The team posted on Twitter to say that all athletes are safe and the team will continue to compete in the invitational. 
The fire caused a major traffic buildup in the northbound lanes even though the direction of travel is not a typical rush hour route, Johnson said. 
"Everyone's safe, and that's our main concern," he said.