$3M grant to buy space for art groups in Oakland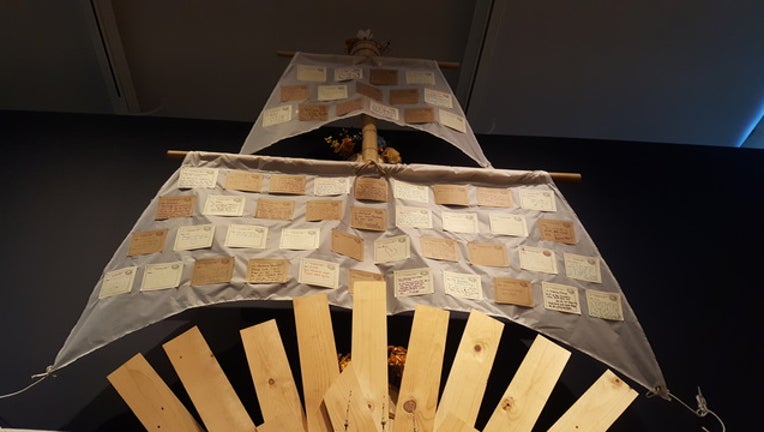 article
OAKLAND (Jeff Shuttleworth/BCN) -  An Oakland foundation announced Tuesday that it is providing $3 million in funding to acquire 100,000 square feet of space for arts groups by the end of 2018.
The Kenneth Rainin Foundation said the three-year grant is part of the Community Arts Stabilization Trust (CAST), a nonprofit group that was started in 2013 to protect San Francisco Bay Area arts and cultural organizations from displacement.
The Rainin Foundation said the funding will allow CAST to expand and prioritize its work in Oakland to create permanently affordable spaces for arts organizations.
It said the funding will also help CAST continue its work in San Francisco. 
 "CAST is a proven model to address affordability-one of the biggest issues facing the Bay Area," Rainin Foundation chief executive Jennifer Rainin said in a statement.
Rainin said, "In the most expensive U.S. real estate market, CAST has created a solution adaptable to cities to ensure that the arts remain part of our community fabric. This innovative idea addresses financial equity issues by profoundly changing the dynamics."
 She said, "We are continuing to invest in CAST and invite other funders to join us to help scale this bold solution that preserves our valued artists and cultural organizations." 
 Rainin said CAST's earliest undertaking was securing permanent and affordable spaces for two San Francisco arts organizations: The Luggage Store Gallery and CounterPulse.
Rainin said that by working closely with real estate developers, city government, local arts commissions and other stakeholders, CAST helps arts nonprofits survive in a challenging real estate marketplace. 
Moy Eng, CAST's executive director, said, "Through training, funding, and ultimately permanent real estate solutions, we are ensuring that artists and arts organizations who are facing space challenges remain a vital part of our communities." 
Oakland Mayor Libby Schaaf said, "Our artists and cultural organizations are increasingly vulnerable to displacement due to Oakland's rising real estate costs. As Oakland grows and changes, one of my key priorities is to keep Oakland's creative voices as a significant and vital 
presence in our city."
 Schaaf said, "The partnership with CAST will help us provide long-term, affordable and safe spaces for Oakland's arts organizations."  
This has been one of Schaaf's key priorities since the deadly Dec. 2, 2016 Ghost Ship fire and 36 people died who couldn't escape. At least 20 artists had been living in the unpermitted space because rents were too high elsewhere.
The Kenneth Rainin Foundation says its mission is to "enhance the quality of life by championing the arts, promoting early childhood literacy, and supporting research to cure chronic disease."