4-year-old with cancer 'marries' favorite nurse in hospital wedding ceremony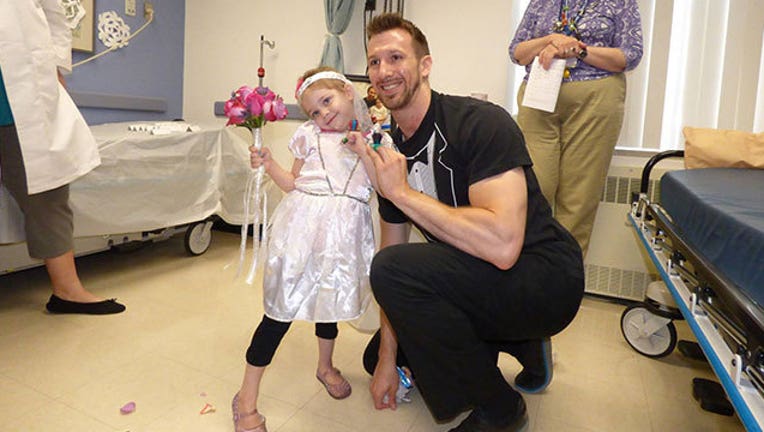 article
NEW YORK - A 4-year-old girl who is battling cancer in New York got to "marry" her favorite nurse Thursday and it was all captured in a Facebook video that has gone viral.
Little Abby has pre-B cell acute lymphoblastic leukemia. It is a form of cancer that mostly affects children.
She got hitched to Matt Hickling, a nurse at the Melodies Center for Childhood Cancers at Albany Medical Center. The staff at the center put the ceremony together in under 24 hours.
Abby and Hickling have had a great connection ever since Abby was diagnosed, according to the Amazing Abby page on Facebook. The connection was so strong that Abby wanted to marry him!
Buzzfeed reports that Abby told her mom about her wedding plans with Hickling. So Abby's mom got in contact with Hickling and informed him of the idea, which he agreed to go along with. He began planning the nuptials with assistance from co-workers.
The wedding was held at the medical center. Abby wore a dress; Hickling wore a tuxedo t-shirt. The Enchanted Garden Florist donated flowers. Cake and ring pops were also present.
Abby's mother wrote on the Amazing Abby Facebook page, thanking everyone involved with putting the ceremony together. She wrote, "Abby's response: 'This is the best day ever!' We are both in awe from today's visit and smiling ear to ear."
Photo: Facebook: Amazing Abby