48 new recruits graduate from SF Police Academy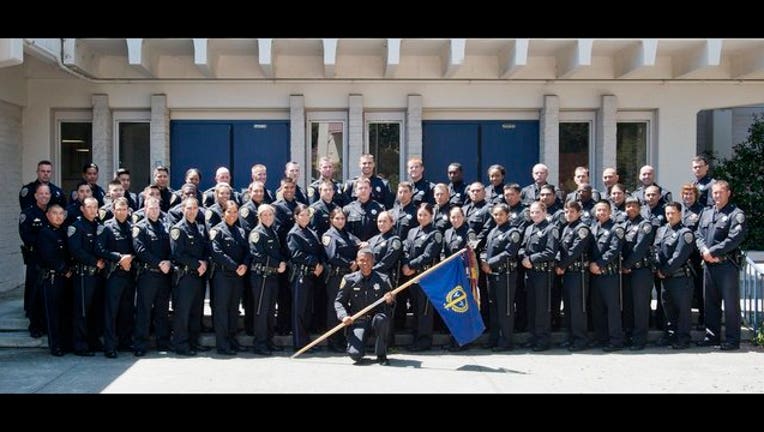 article
SAN FRANCISCO (BCN) - After 32 weeks of training, a diverse group of new police recruits will graduate from the San Francisco Police Academy this evening.
   
The graduation ceremony will take place at the Scottish Rite Auditorium at 2850 19th Avenue at 6 p.m.
   
With 48 recruits graduating this year, 43 represent the San
Francisco Police Department, while five of the recruits represent the Oakland Police Department.
   
Among the recruits with San Francisco police, one has a Juris Doctorate degree, two have Master's degrees, 25 have Bachelor's degrees, three have Associate's degrees and 10 have some college experience. Among the five Oakland police recruits, two have Bachelor's degrees, police said.
   
Previous employment among the SFPD recruits include San Francisco Adult Probation, San Francisco Recreations and Parks Department, San Francisco Municipal Transportation Agency, Drug Enforcement Administration, a federal corrections officer, a firefighter and a Community Police Services Aide. Also, an Oakland police recruit has served as a corrections officer.
   
In addition, many of the recruits are bilingual. Languages spoken among them include Spanish, Russian, Korean, Mandarin, Cantonese, Italian, Cambodian and Hmong, according to police.
   
After their graduation, all 48 recruits, including the Oakland recruits, will then go on to complete a 16-week field-training program at various police stations within their respective cities, according to police.