48-year-old San Jose man to be charged with wife's murder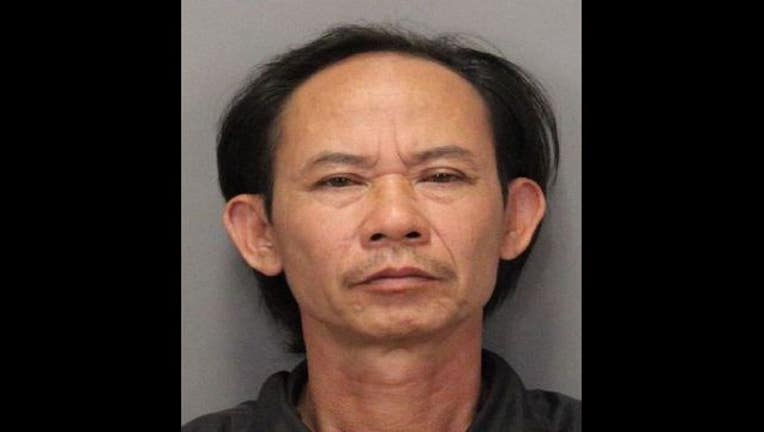 SAN JOSE, Calif. (KTVU) - A San Jose woman died Thursday and her husband was arrested after a domestic violence assault last week left her with life-threatening injuries, San Jose police said.
Cam Ngoc Le, 48, was already in custody at Santa Clara County Jail on attempted murder charges after the assault. The Santa Clara County District Attorney's Office will determine if charges will be upgraded to murder by early next week, according to public information officer Sean Webby. 
At about 4:45 p.m. Aug. 8, police responded to a domestic disturbance call at a home on Muirfield Court in San Jose. Officers discovered a woman suffering major head trauma from an apparent assault.
Le was on scene and subsequently taken into custody. His wife was taken to a local hospital where she remained until she succumbed to her injuries Thursday.
Anyone with information on the case may contact Detective Sgt. Jesus Mendoza or Detective Todd Jennings at (408) 277-5283.
Information may be provided anonymously by calling Crime Stoppers tip line, (408) 947-STOP (7867).