49ers' Brock Purdy gets standing ovation at Giants game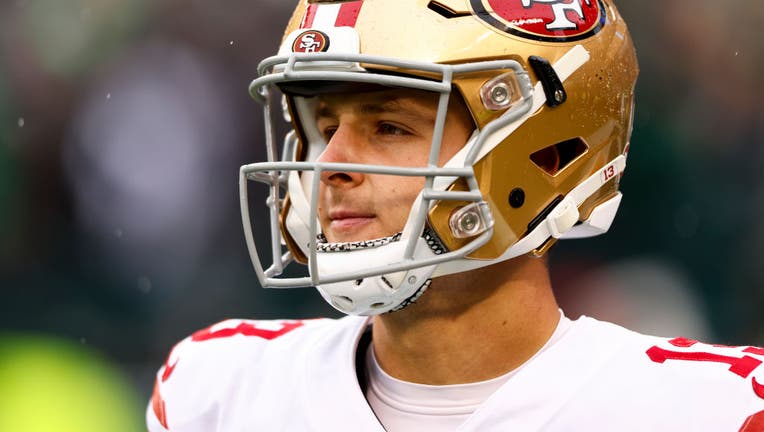 article
San Francisco 49ers quarterback Brock Purdy received standing ovation from fans at Oracle Park on Friday night. 
The quarterback spent the evening watching the Giants take on and eventually lose to the New York Mets. 
Purdy was put up on the jumboton and fans stood up and cheered for him.
Purdy is recovering from Tommy Johns surgery on his right elbow he had last month. 
While on the jumbotron Purdy appeared without a brace and waved to the crowd with his right arm-- something fans quickly took note of. 
Just last week, Purdy told Yahoo Sports he was unsure if he would play this season because of the injury.