49ers QB Brock Purdy unsure if he will play this season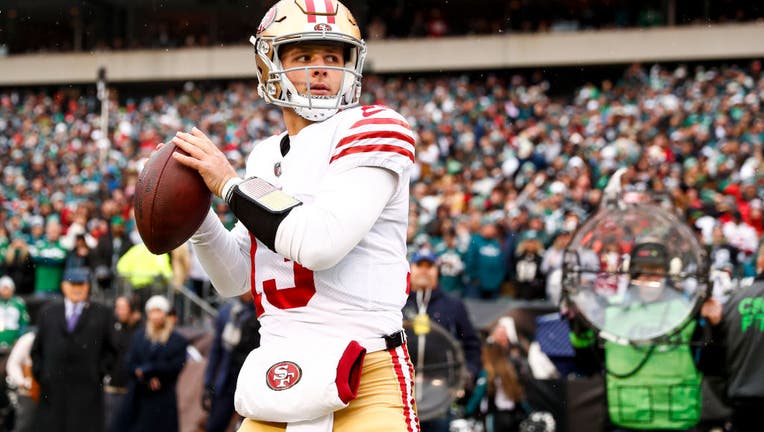 article
San Francisco 49ers quarterback Brock Purdy is unsure if he will be able to play in the upcoming NFL season, according to Yahoo Sports. 
Purdy, 23, underwent surgery on March 10 to repair a ligament known as the UCL in his right elbow, which he injured during the NFC Championship game against the Philadelphia Eagles. 
Both the 49ers and Purdy knew a full recovery would take time. 
Many expected Purdy would be throwing in June and back on the field this fall.
But surprisingly, Purdy told Yahoo Sports on Friday that he is taking it one day at a time, and that he is "not really sure, honestly" if he will play in 2023. He did not elaborate. 
The 49ers have not made public how quickly his elbow injury is healing, even though Purdy has been making some progress. 
According to the same report, Purdy has shed the bionic-looking brace that encased his entire arm during his rehabilitation. 
Purdy is expected to join the 49ers on Monday as they start their offseason program.
During the league's annual meeting in Arizona late last month, 49ers head coach Kyle Shanahan remained optimistic about Purdy's recovery, despite offering an unclear timeline on a potential return date. 
"I don't know if we'll have him Week 1 and I don't know if we'll have him in training camp," Shanahan said. "I think there's a possibility on all that. They say in three months, which I think is two months from now, we'll have a better idea on where it's going to go. So I'll just wait and see where it's at."