49ers' Reuben Foster arrested for alleged domestic violence, out on $75,000 bail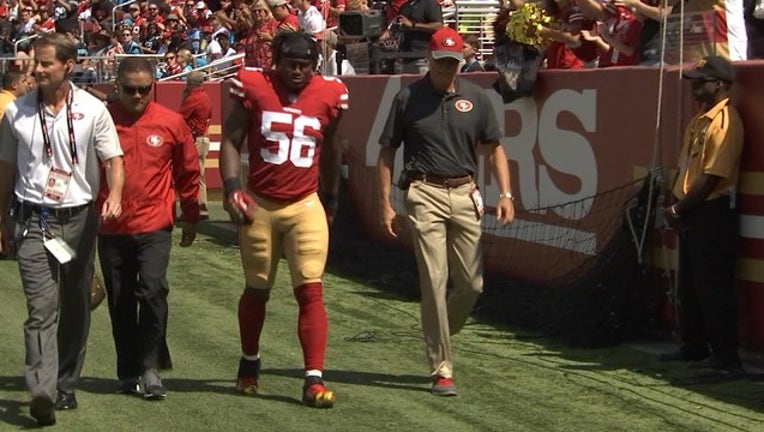 article
SAN FRANCISCO (KTVU) - 49ers linebacker Reuben Foster has been arrested on charges related to domestic violence, threats and possession of an assault rifle, the Los Gatos Monte Sereno Police Department said in a Sunday news release.
Foster, 23, was arrested in Los Gatos at 9:15 a.m. Sunday on Shannon Road after police were sent there to do a "welfare check and possible disturbance call for service," the department said.
Police talked to Foster and the victim, police said, and took Foster to the Santa Clara County jail "without incident."
 By Monday, he had posted $75,000 bail. The San Francisco Chronicle first reported the arrest.
The team has responded to the incident saying, "The San Francisco 49ers organization is aware of the report regarding Reuben Foster. We take matters of this nature seriously and are gathering all pertinent information". 
This isn't the first time Foster has had a run-in with the law; he was arrested on Jan. 12 in Tuscaloosa, Alabama for second-degree marijuana possession. 
He also failed a drug test last year at the NFL combine after submitting a diluted sample. 
On Twitter, several people said they could forgive Foster for marijuana offenses, but not for domestic violence.