6,000 lightning strikes in 18 hours in Bay Area, beyond
OAKLAND, Calif. - Mother Nature put on quite a light show Saturday in the Bay Area and beyond.
The National Weather Service San Francisco Bay Area said there were over 6,000 lightning strikes in an 18-hour period.
The lightning was described as both cloud to ground strikes and inter cloud.
A view from the KTVU rooftop camera at Jack London Square showed several strikes in the East Bay.
The lightning ignited four small brush fires in Santa Clara and Monterey Counties, officials said.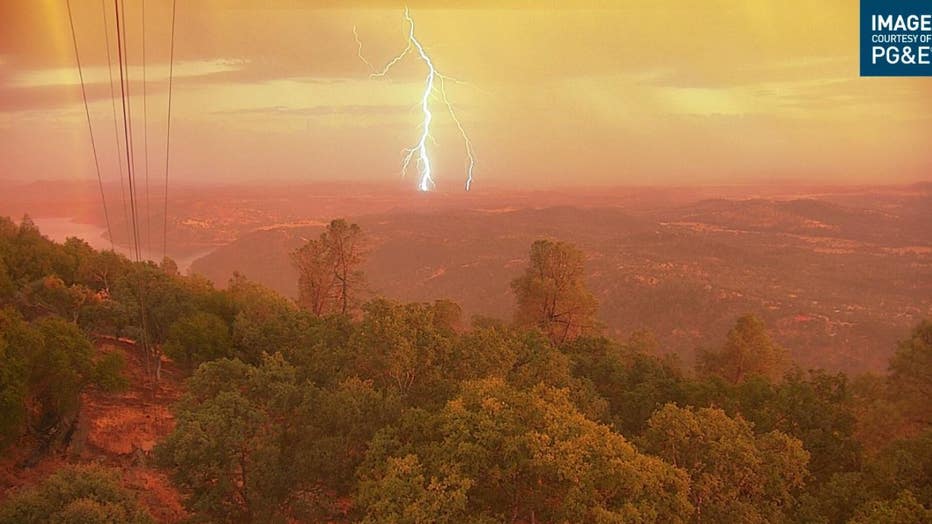 Photo from @ALERTCalifornia via National Weather Service, Fowler Peak camera (northeast of Copperopolis).