6th Dublin prison guard, aka 'Dirty Dick,' arrested on sex charges; FBI raids home
DUBLIN, Calif. - The sixth correctional officer at the all-women's Federal Correctional Institute at Dublin has been arrested on sex charges – this time, the FBI went to his home in Florida to take him into custody and extradite him to California. 
The Department of Justice charged Darrell Wayne Smith, 53, who women nicknamed "Dirty Dick Smith," with 12 counts of sexual abuse of a ward, aggravated sexual abuse and abusive sexual contact.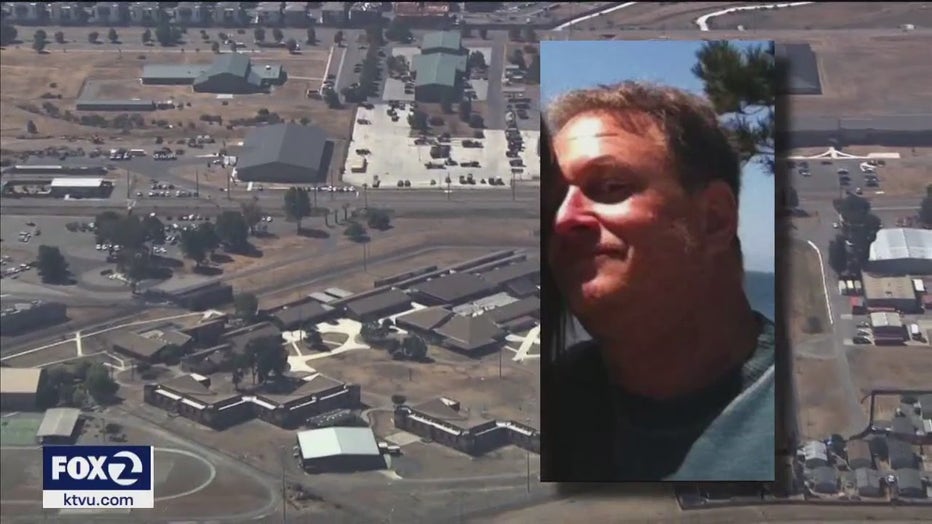 Darrell Wayne Smith, who worked at the Federal Correctional Institution in Dublin, was arrested on Thursday in Florida on a 12-count indictment of sexual abuse.
While former Warden Ray Garcia was the highest ranking guard to be charged and convicted in the widening sex scandal at FCI Dublin, Smith has the most counts of any officer so far filed against him. 
And in interviews with nearly 50 incarcerated and formerly incarcerated women at the prison, Smith's name came up the most. 
"His karma finally caught up to him," said one of his alleged victims. "He was the worst out of all the officers, a pervert in its worst form."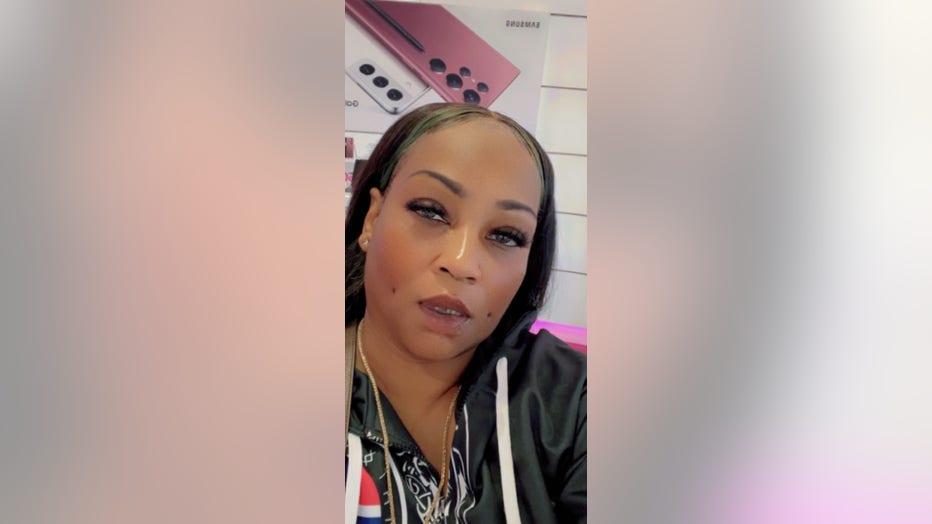 Linda Chaney filed a claim with the federal government alleging she has been sexually abused at FCI Dublin. 
Court records indicate he allegedly abused three women, identified as S.L.H., C.A.H. and L.J., from May 2019 to May 2021. They allege Smith touched their buttocks, breasts and had sex with two of them – at least once in a janitor's closet. 
But KTVU has interviewed at least four other women who said Smith targeted and terrorized them, sometimes while he sat in the dark, eating bananas watching them undress. These women were not formally named in the indictment. 
"Like every time we get out of the shower, opened a door, anything, he would be just standing right there looking, probably eating some bananas or something, just staring at us," said Linda Chaney of Sacramento, who used to be incarcerated at FCI Dublin. "It was weird."
Now that he's been arrrested? 
"It makes me feel like at least something is getting done," Chaney said in an interview Friday. "Because he had in his mind that he couldn't be touched, you know? Hopefully the truth will come out about the whole situation." 
 
FCI Dublin has the most officers in the country who have been charged with sex crimes. 
Hours after his arrest, Smith was released from custody, U.S. Magistrate Martin Fitzpatrick ruled.
Efforts on Friday morning to reach Smith and his family were not immediately successful.  Assistant Federal Public Defender Janese Caruthers emailed that she had no comment about Smith's case. 
In an email obtained by KTVU in 2022 as a civil suit against him was filed, Smith said he is a disabled veteran and that the women did horrible things to be incarcerated and shouldn't be believed because they only want money as the prison sex scandals grow.
Smith's Facebook page shows him fishing on a sandy beach, and he listed that he was once a former 11C infantry mortarman for the U.S. Army.
A grand jury indicted Smith on April 23; his court records were made public on Thursday in U.S. District Court in Tallahassee, Florida
The judge allowed Smith to travel to Oakland to be formally charged in the Northern California jurisdiction. A date has yet to be set.
As of Friday, Smith was employed by the Bureau of Prisons, where a spokesperson declined to provide any more information or comment about his arrest.
Many who know him say that Smith's arrest is a long time coming.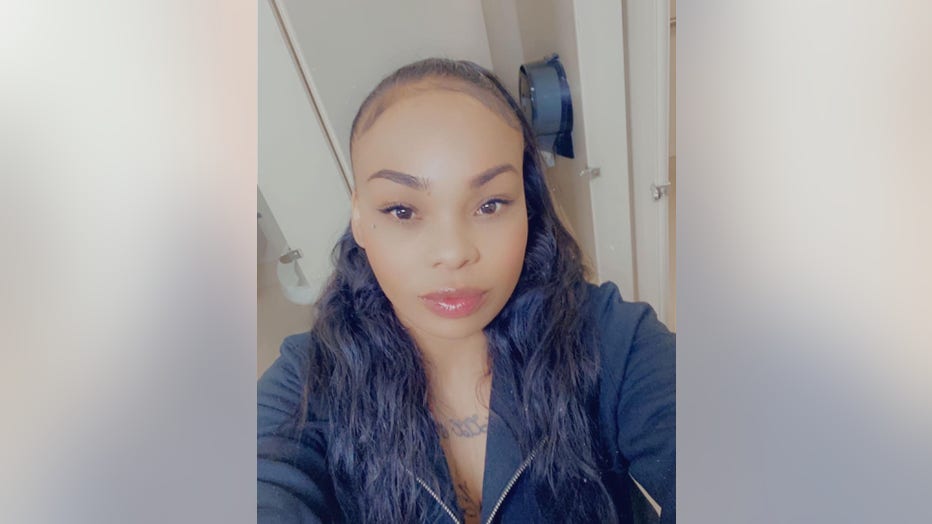 Marie Washington says she was sexually assaulted at FCI Dublin. 
Tess Korth, a former unit manager at FCI Dublin who was forced out after she blew the whistle, said Smith would often sit in the dark, eating bananas, watching Latina women undress.
"He was disgusting," Korth said. 
Korth was Smith's direct supervisor. She reported his behavior to the warden at the time and said she didn't feel safe around him. She said her superiors "just didn't care." 
Other women have come forward over the last two years to allege illegal behavior against Smith as well. 
Marie Washington of San Diego used to room with Chaney, when the two of them were incarcerated at FCI Dublin. In an interview with KTVU last year, Washington said that Smith told them both they "better be naked" when he did his rounds. He also told them that he had "friends in high places." 
Now that Smith is facing criminal charges, Washington said in an interview Friday that she doesn't wish that anyone has to go to jail, but she does feel that "justice does need to be served. And what he was doing to a lot of the women, and to us, was wrong."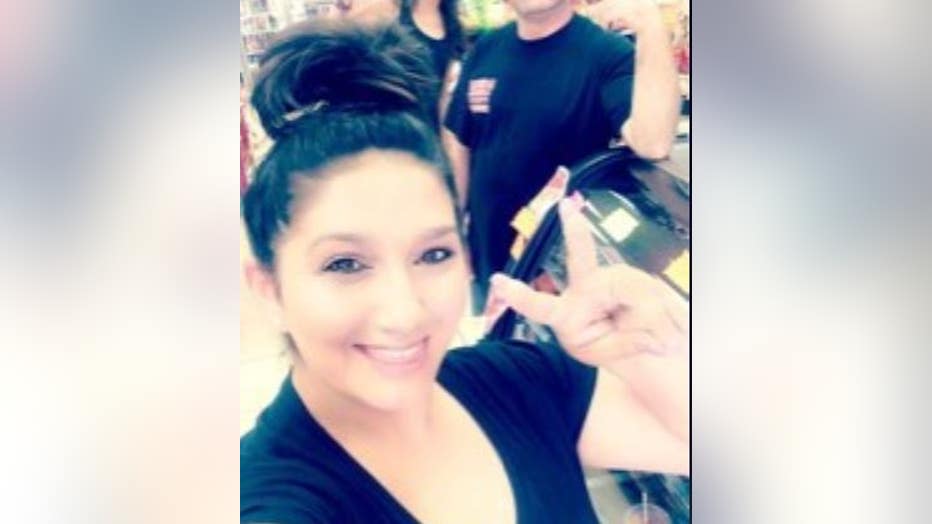 Aimee Chavira is seeking compassionate release. 
Another woman, Aimee Chavira, who was transferred from FCI Dublin to a prison in Phoenix, is alleging in a formal motion to be released early from custody in part because Smith locked her in her cell and made her undress in front of him. 
In an email from prison last year, Chavira  told KTVU that Smith would come to her cell during the COVID lockdown to see if she was using the toilet. She told him to get away from the window and he would laugh at her.
"He began to get aggressive and this began to scare me bad," Chavira wrote. 
Chavira also said Smith would sing "La Llorona" outside her cell, which is about a Mexican mythical vengeful ghost who roams near water mourning her children whom she drowned because they had no food.
Chavira said she would beg Smith to open her door. He retorted he would unlock her door only if she would lift her shirt and pull down her pants. She said she began writing everything down.
"I felt hopeless, worthless, depressed, scared and traumatized from all this abuse," Chavira wrote to KTVU. 
Her attorney, Erica Zunkel, filed a compassionate release motion on Chavira's behalf last week, asking for the BOP to let her client out three years early on her drug charge because she survived this type of sexual assault. So far, the BOP has denied the request, which is now headed to a judge.
Smith's arrest, however, is giving Zunkel some hope for her client's case. She added that she is hoping that women who aren't named in the complaint, but were abused by Smith, will also get some help and compassion from the government.
"This is a big step forward," Zunkel said. "He abused so many women." 
Zunkel said Chavirra is still processing news about the arrest.
"My hope is that it comes as a relief for Ms. Chavira and the women who have also alleged that 'Dirty Dick' abused them," Zunkel said. "I know many of these women have been called liars. They've been told that they shouldn't be believed because they're behind bars. And I hope this is a relief that people do believe them. And that's really important, for their healing process." 
Lisa Fernandez is a reporter for KTVU. Email Lisa at lisa.fernandez@fox.com or call her at 510-874-0139. Or follow her on Twitter @ljfernandez