Dublin prison sex assault survivor seeks compassionate release after BOP denies
DUBLIN, Calif. - A 44-year-old San Diego woman who said she was harassed and groped by multiple officers at FCI Dublin – and then was retaliated against for speaking up about it – is seeking to get out of prison early, arguing that no one should have to withstand sexual abuse as part of their prison sentence. 
Lawyers on behalf of Aimee Chavira on Thursday filed a motion seeking an  immediate reduction to her 10-year sentence in U.S. District Court in Southern California. The motion is also known as "compassionate release."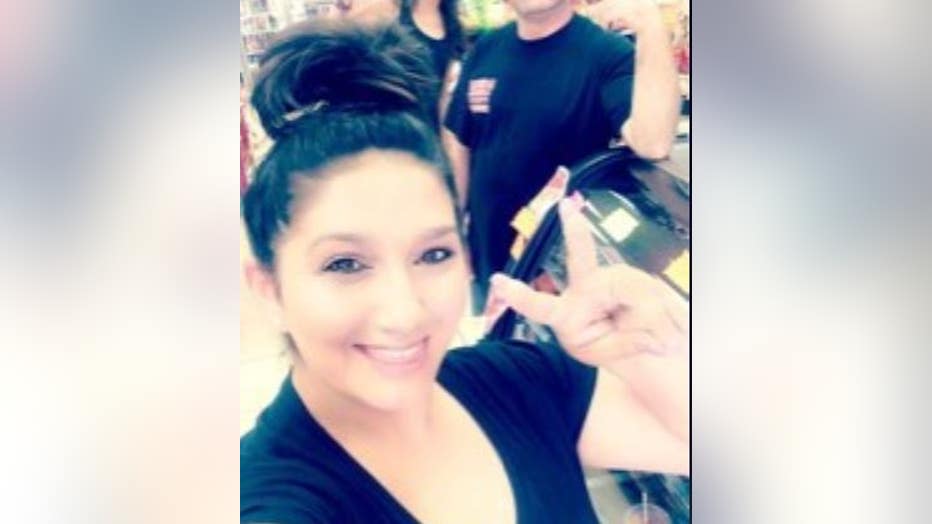 Aimee Chavira is seeking compassionate release. 
"Ms. Chavira was not sentenced to be harassed, abused or degraded in prison," her attorney Erica Zunkel told KTVU on Friday. "The Bureau of Prisons created an environment of Dublin and an environment that they knew about. They knew that the abuse and harassment was going on, and they just failed to do anything about it. We do not sentence women to be abused in prison. That should never be part of their sentence. That should never be acceptable." 
Some of the abuse in 2019 to 2021 included having various officers telling Chavira to lift her shirt or pull down her pants. Another officer told her that he could look at her naked body whenever he wanted. Other officers followed her around the yard. She also alleges she was also forced to penetrate herself during a violent strip search. One officer rubbed an MP3 player on his genitals and then demanded Chavira pick it up, her motion states. 
"Controlling her prison existence and really taking advantage of her vulnerability and the fact that they could keep her in her cell was just a complete abuse of power," Zunkel said. "It was degrading language and it was done by many different people." 

Chavira was convicted of driving a friend to a drug deal in 2017. With good behavior, Chavira would normally be released in March 2026. 
Her attorneys are asking a judge to be let out three years early. 
Chavira said she was abused and harassed by at least five officers during her time at the all-women's prison. None of the five have been formally charged by the Department of Justice. 
KTVU has learned one of her alleged abusers was Nicholas Ramos, who died by suicide after being placed on leave during an internal investigation. And the other is "Dirty Dick." 
Multiple women have told KTVU "Dirty Dick" often sat in the dark eating bananas watching women dress in their cells. Chavira's motion alleges that "Dirty Dick" locked her in her cell and made her undress in front of him if she wanted to leave. Chavira said she was going to tell on him, and he replied to her that no one would believe her. "You need cum for something to happen and you don't have that," the motion states.  "Dirty Dick" particularly liked Latina women, sources have told KTVU.
Prosecutors have said they will never charge Ramos as he is now dead. And it's unclear what will happen with the other officers. 
This fall, the Bureau of Prisons denied Chavira's request, saying that the officers' cases have not yet been "adjudicated." 
Zunkel said that prison officials told her to refile her motion, most likely once all the officers are charged or sentenced. But that can't happen – at least in Ramos' case. 
"That will be impossible," Zunkel said. "One of her abusers has actually committed suicide after he learned that he was under investigation for abusing women. So unless they are planning to do a final adjudication…there will never she will never be able to meet the Bureau of Prisons' standard."
MORE: Dozens of women detail rape and retaliation at Dublin prison, real reform is questioned
BOP spokesman Donald Murphy emailed a statement saying that the agency doesn't discuss anyone's incarceration or release plans. 
In general, Murphy said that the BOP "has no direct authority to grant a reduction in an inmate's sentence as a compassionate release measure… At all times, the decision on whether to grant such a motion - whether brought on behalf of the Director of the BOP, or the inmate themselves - lies with the sentencing court." 
In a one-on-one interview last month, BOP Director Colette Peters told KTVU in general that she and the Deputy Attorney General will take compassionate release requests into consideration. 
"So we are going to review those cases as they come to us," Peters said in the interview. "Now, compassionate release, as you know, is ultimately up to the judge, but we are able to make those recommendations, and I certainly am open to making recommendations when the appropriate case comes forward for review."
Chavira is one of 30 known women seeking compassionate release because of sexual abuse allegations at FCI Dublin, according to Kevin Ring, president of FAMM, the prison rights advocacy group behind the movement. Her request is among the first, if not the first, to be filed ahead of a forthcoming wave of similar motions. 
"People who commit a crime are sentenced to prison, to be removed from society and be away from their families and all of that," Ring said. "They were not sentenced to being raped and tortured. And in a civilized society, that should not be the case, especially when the rape and torture is being done by people who are being paid by American taxpayers. We need to change the culture. But the first thing we have to do is make sure these women get out to heal." 
Ring said that he's hopeful that Peters and the Justice Department will address the problem.
But he noted, in his opinion, they're not seeing the issue as they should. 
"The issue is they're focused on prosecuting guards who commit these crimes instead of keeping the focus where it should be on the women who are the victims," Ring said. "And the government, as soon as there's a credible allegation made, the government should be doing everything it can to getting these women to a safe place. Instead, they're being used as pawns to prosecute guards. And it's, you know, victimizing them further. It's the wrong thing to do. So despite all the nice words, there need to be actions."
Chavira has spoken to KTVU as well over the course of the last year or two, detailing some of her experiences in emails and a video interview from prison. She said she told former Warden Ray Garcia about what was happening, and was not surprised when he did nothing. Garcia was convicted of sexual assault in December 2022 and must surrender this month to serve a nearly 6-year term.  
Since speaking out, Chavira was transferred to a prison in Phoenix, where she said her life isn't much better.
Her reputation at FCI Dublin followed her, and her motion states that she has been tabled a "troublemaker." 
She was denied a job in the Safety Unit and was told that women from Dublin don't make Phoenix "look good." She was forbidden from speaking to outside inspectors during a visit and rebuffed at her requests to speak to prison auditors. 
Allowing Chavira to be released early, they argue, also doesn't harm the community. She would live with her family, get treatment and seek immediate employment at a plumbing company. 
Chavira and her legal team are hoping a judge will review her case and rule in her favor. Zunkel said if they wanted, the prosecution and the prison system could be helpful and not fight them on it.
"I think it's important for the Bureau of Prisons and the Department of Justice to do what they can," Zunkel said. "They still have the tools to make things right for these women. So I hope that they will agree to these compassionate release motions so that women, like any who've experienced these horrific, horrific things behind bars, can get out and heal from these abuses." 
Lisa Fernandez is a reporter for KTVU. Email Lisa at lisa.fernandez@fox.com or call her at 510-874-0139. Or follow her on Twitter @ljfernandez