7-foot alligator found in NorCal river dies after rescue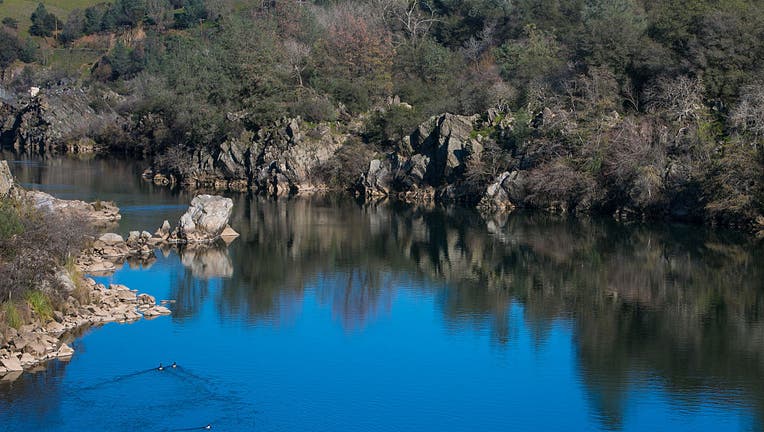 article
A seven-foot alligator was found in a California river and wildlife authorities aren't sure how the animal got there.
Patrick Foy, a law enforcement division captain with the California Department of Fish and Wildlife, confirmed to Fox News Digital that the alligator was found in Sacramento County in early April, but the reptile has died.
Before the alligator's death, the animal was captured and brought into the Wildlife Care Association of Sacramento, a wildlife rescue in McClellan, California, by a man who claimed to have found the alligator swimming in the American River near Sailor Bar Regional Park.
ALLIGATOR OWNER WHO ABANDONED AND STASHED REPTILE IN CONTAINER IS IDENTIFIED: 'POSING AS GOOD SAMARITANS' 
The man who reportedly found the alligator hasn't been identified to the public.
Wildlife Care Association workers transferred the alligator to the California Department of Fish and Wildlife.
ALLIGATOR REMOVED FROM NEW MEXICO HOME GETS SETTLED IN ZOO: REPORT
Photos of the alligator taken during the animal's transfer show the reptile had red tape wrapped around its mouth.
Foy told Fox News Digital that the alligator's reported seven-foot measurement is an approximation and other metrics, such as weight, aren't available at this time.
CLICK HERE TO SIGN UP FOR OUR LIFESTYLE NEWSLETTER
An investigation into how the alligator ended up in the American River is in progress since the reptile isn't native to California, but officers suspect the animal could've been illegally released into the wild.
Alligators are a "restricted species" that require special permitting for "importation, transportation and possession" in the state of California, according to Manual 671 of the California Department of Fish and Wildlife's Restricted Species Laws and Regulations.
CLICK HERE TO GET THE FOX NEWS APP
The National Wildlife Federation reports that alligators are native to coastal wetlands in the southeastern U.S. and eastern Texas.