911 is for emergencies, not asking if an earthquake occurred, here's some resources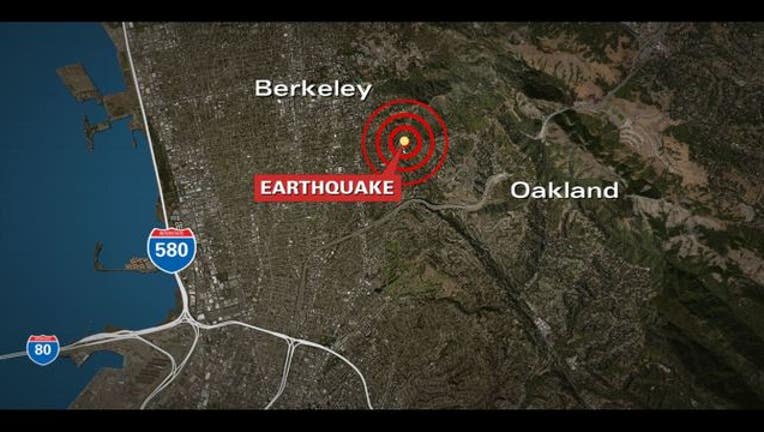 article
OAKLAND, Calif. (KTVU) - Emergency officials are not earthquake trackers or predictors. It's their job to assist people who have an emergency and are in need of fire, police, or medical assistance.
But when an earthquake strikes, folks who feel the impact often call 911 to either report or ask if what they felt was in fact an earthquake, consequently flooding the lines that are used to respond to emergencies. Asking if an earthquake occurred is not an emergency. 
If you have an emergency related to an earthquake, do call 911. 
The magnitude 4.4 earthquake early Thursday morning hit around 2:39 and was centered two miles east/southeast of Berkeley on the Hayward fault, according to USGS. And while the rattle was felt throughout the Bay Area, no damages or injuries have been reported. 
The United States Geological Survey has a latest earthquake tab that very quickly lists the most recent earthquake. You can find it after selecting the earthquake located on their interactive map. There's an option to report if you felt it. They also have a free earthquake notification service that will automatically send you an email when earthquakes happen in your area. 
Additionally, local media and social media are good resources. But preparation is the superior asset in the event of an earthquake. You should have an earthquake kit and know what to put in it. Also, you should know what to do in the moment, for you and those around you -- find this in our complete list of earthquake resources.
The Bay Area is often referred to as "earthquake country" and simple steps to prepare for any emergency is never a bad idea. The earthquake Thursday morning measured just 4.4, what happens when it's a 5.4,or a 6? 
Resources for readiness: 
San Francisco -- SF72, Neighborhood Emergency Response Team (NERT), Department of Emergency Management
Oakland – Emergency Management Services Division
Alameda County - Emergency Preparedness Registry 
California -- Earthquake Preparedness Resource Links