93-year-old grandmother dies after mauled by 'large' dogs: Modesto police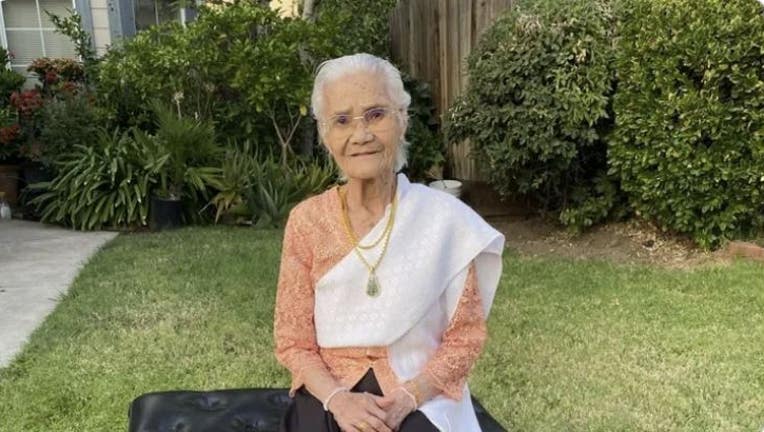 article
MODESTO, Calif. - A 93-year-old Modesto woman has died after being mauled by a neighbor's two dogs, Modesto police said.
The attack happened last Thursday afternoon in the 3600 block of Dothan Drive in east Modesto. 
"When officers arrived, they learned that an elderly female had been attacked by two large dogs belonging to a nearby neighbor," investigators said in a news release.
SEE ALSO: Lost dog's escape leads to heroic rescue of elderly man on National Dog Day
Emergency crews rushed the woman to a hospital with major injuries. She was initially listed in stable condition, but police said the following day, they learned she did not survive. 
Investigators said both dogs were located and being held at the Stanislaus County Animal Services shelter.
There's no word yet on what will happen to the dogs. 
A spokesperson for the Modesto Police Department told KTVU that investigators have no known history of violent behavior involving the animals. 
"We did not locate any prior calls for service regarding the dogs," Public Information Officer Sharon Bear said. She added that it's too early in the investigation to determine if charges will be brought against the dogs' owner. 
Detectives with the Modesto Police Department's Investigative Services Division have taken over this case. 
Police identified the victim as Chanthy Philavong Maetu.
"Our hearts go out to the Maetu family over the tragic loss of Chanthy," they said.
A GoFundMe has been established for the woman's family. 
"She was taken from us unexpectedly," the GoFundMe said.  "Anything that helps would be greatly appreciated. Thank you everyone for your thoughts and prayers."