A look back: Fear and loathing in the Bay Area while Golden State Killer was on the loose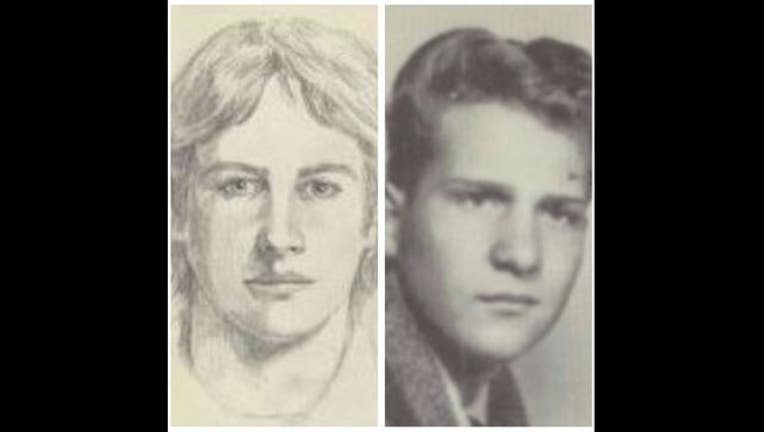 article
CONTRA COSTA COUNTY, Calif. (KTVU) - The announcement of the arrest Wednesday in the East Area Rapist/Golden State Killer case came with a flood of memories for both Bay Area and Sacramento residents who remember living in fear while the Golden State Killer was prowling through their neighborhoods. 
Joseph James DeAngelo, 72, is accused of being responsible for at least 12 homicides and 45 rapes throughout California in the 1970's and 80's. 
The crimes were brazen as the suspect would enter a home and often tie up a husband while raping a wife. He would stack plates or even perfume bottles on the husband's back and threaten to kill if the objects fell. 
Kellene Weir, 56, was a teenager living in Cirtrus Heights during the Golden State Killer's reign of terror. She remembers it as a tense time with everyone on edge taking extra precautions.
"The composite drawings of him made him look like an average guy. No one would suspect by looking at him how evil he really was," she recalled. Weir remembers her parents double checking to make sure the windows and doors were locked. Her dad started sleeping with a handgun in his bedside table in case the rapist should find a way into their home. 
Twelve of the rapes connected to the East Area Rapist/Golden State Killer were in the East Bay, with nine in Contra Costa County.
Maureen Ennor was a child at the time and living in Danville. She says she was "scared to death."
She remembers police warning families to leave all outside lights on to keep the rapist from approaching homes. In her family's case, her dad thought it would be best to leave the lights off. They had a pool under construction which could act as a type of trap for the serial killer.  
"I would tell my dad to leave the outside lights on or the rapist is going to get us. My father refused, and thought the best idea was to leave all the lights off so if he ever did come in our yard he would fall in the hole and kill himself," said Ennor. 
She says she would check the swimming pool every morning to see if they caught him. "I got up every morning to look in the hole hoping he would be dead in the deep end of our future swimming pool. It was a really scary time, I remember the helicopters at night, the community meetings at the elementary schools, coming home from school and checking the house to make sure no one was there. I still get the chills thinking about it."
One Danville resident, who wanted to remain anonymous, tells KTVU she was pregnant with her first daughter when the rape occurred "too close to home."
She recalled a case in 1979 when the East Area Rapist entered a Danville home through an unlocked window in a child's bedroom. According to reports a woman woke up to a man with a flashlight standing at the foot of her bed. As she woke her husband, the man said he wanted money and threatened to kill everyone in the home. He ended up tying up the woman's husband, while she was raped. 
"I literally lived in fear 24 hours a day. He had raped in Danville and we lived in San Ramon. Reports said he hid in crawl spaces, so every morning I placed my shoes in certain positions on top of the crawl space. If they were moved I had a plan. Any time the dog barked, I was sure he was in the yard," she said. The woman said she kept her keys on her and planned to run next door to get help if she was approached by the rapist.
As time went by the crimes seemed to stop and she forgot about the case. "Eventually you stop being afraid... but when I heard there was a suspect, I realized he was never off someone's radar in the police department."
Neighbors were shocked to learn Wednesday, DeAngelo had been living in Citrus Heights in an well-kept, unassuming home with his daughter and granddaughter.
Now, he's spending his time behind bars on the protective custody floor at Sacramento County Main Jail. He's due in court Friday.