Abandoned dog, tied to tree in Solano County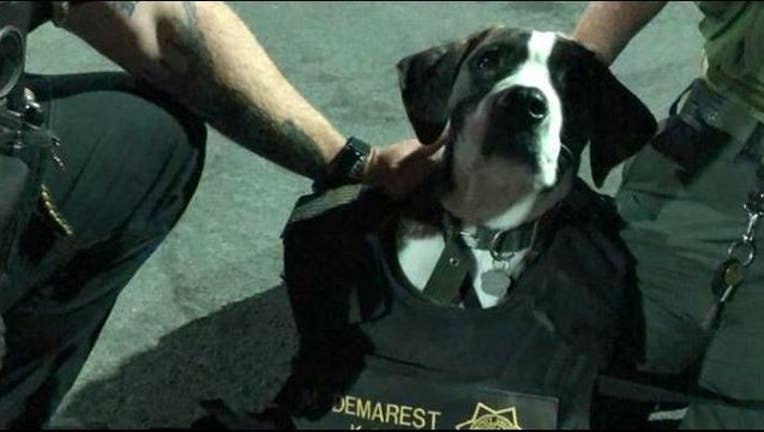 SOLANO COUNTY, Calif. (KTVU) - A dog was rescued after being tied to a tree in Solano County.
According to the Solano County Sheriff's Office, authorities responded to a report of "a little abandoned dog" that had been tied to a tree. 
When a deputy responded to the scene they noticed the dog was scared and cold. "So they decided to make her an 'honorary K9' which seemed to warm her up and lift her spirits." Photos show the dog staying warm in a K9 vest. 
She will be put up for adoption through Animal Services after she is deemed healthy and social. 
Additional details have not been released.