ACLU lawsuit demands documents on Trump travel ban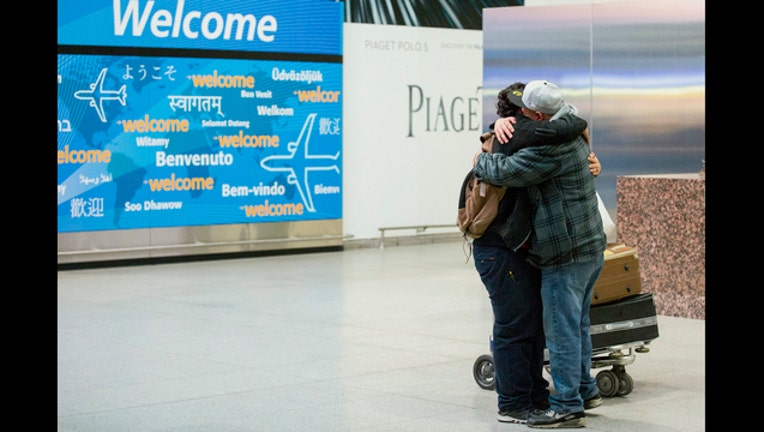 article
SAN FRANCISCO (KTVU) - ACLU of Northern California has filed a lawsuit that seeks records from U.S. Customs and Border Protection's San Francisco Field Office regarding the implementation of President Trump's travel bans at airports in Hawaii, Salt Lake City and San Francisco and San Jose.
The ACLU says they sought this information through FOIA (Freedom of Information Act) lawsuits filed by the organization's affiliates in February, but that the government has yet to respond.
"The public turned out out en masse at airports, including San Francisco International Airport, to protest the Muslim ban and hold the government accountable," said Linda Lye, Senior Staff Attorney with the ACLU of Northern California. "The public has a right to know how CBP implemented and enforced these Executive Orders at airports here and across the country."
ACLU continued to say CBP has a history of ignoring obligations under FOIA and that the public has a right to know how federal immigration officials have handled the implementation of the "Muslim" bans.