'Adorable' octopus back on display at Monterey Bay Aquarium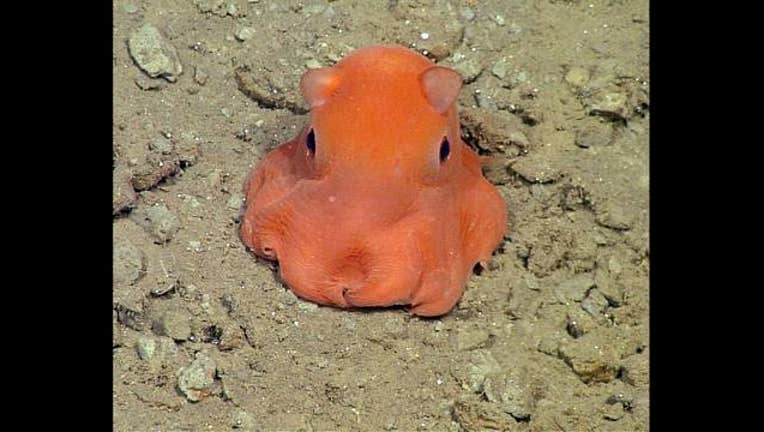 article
MONTEREY BAY, Calif. (KTVU) - A species of a Flapjack octopus that gained attention for its adorable look is back on display at the Monterey Bay Aquarium. 
"Opisthoteuthis Adorabilis" was discovered last June.
It's now back on display at the Tentacles special exhibition. 
According to the aquarium the octopus is in a custom exhibit that has cold water with lowered oxygen levels to keep the deep sea animals comfortable. 
It's unclear how long the octopus will be on display. The aquarium says it may only be for a few days.