Advocates want ICE to stop deporting Dublin prison sex survivors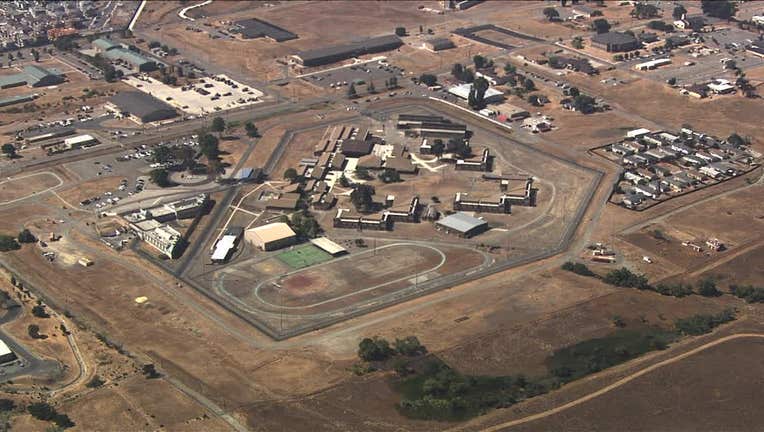 article
DUBLIN, Calif. - More than 120 organizations from across California and the United States sent an open letter to Immigration and Customs Enforcement officials demanding that the agency stop detaining and deporting non-citizens of prison staff sexual abuse.
In the letter to Acting ICE Director Tae D. Johnson, advocacy groups highlighted the plight of undocumented women who were sexually abused by officers at the Federal Correctional Institute at Dublin and are being threatened with deportation if they report the abuse. 
Specifically, attorneys representing six FCI Dublin survivors and witnesses who are currently in immigration detention at the Northwest ICE Processing Center in Tacoma, Washington, have submitted formal requests to ICE to release their clients and prevent their deportation. 
The advocacy groups include Centro Legal de la Raza in Oakland, the Dolores Street Community Services in San Francisco, Rights Behind Bars in Washington, D.C. 
ICE has not yet responded to the advocates or to KTVU.
The basis for the letter to ICE cites many examples of retaliation by officers to sex survivors, using stories by KTVU as documentation. 
Since June 2021, federal prosecutors have indicted five former FCI Dublin employees for sexually abusing incarcerated women. 
Court records show that a majority of indicted FCI Dublin officials abused immigrant women, and federal investigators have relied on the testimony of dozens of undocumented women and witnesses. 
Two months ago, a jury found former warden Ray J. Garcia guilty of sexually abusing three incarcerated women, including a woman who testified at trial that she was undocumented and facing deportation. 
Former guard Enrique Chavez and former Chaplain James Highouse have recently been sentenced to years in prison for sexually abusing incarcerated women; victims of both men have already been deported by ICE.
The Dublin Prison Solidarity Coalition compiled some written testimony of undocumented women, who wanted to share their stories.
A woman identified as T, said she was repeatedly assaulted by FCI Dublin guards and faced retaliation after she reported her abuse. ICE detained her when she was released from prison, and she's facing imminent deportation.
"These guards abused us because we were immigrants," T wrote. "They told us they could do whatever they wanted, because we were going to be deported. They called us racist names, and they yelled at us to 'go back' to our countries. They knew what they were doing, and ICE is helping them get away with it."
A., who was sexually harassed by a guard at FCI Dublin, said it's unbearable being in ICE detention.
"We aren't getting any mental healthcare, and we are separated from our kids and loved ones," A wrote. "We don't deserve this double punishment. We deserve to be home with our families, and we deserve a chance to heal from what these men did to us."
Advocates report that ICE has already deported at least seven women who were sexually assaulted by FCI Dublin staff. One of those woman, identified as R., said the officer who abused her followed her to Mexico.
The same advocates said at least 15 more women and witnesses from FCI Dublin are currently in deportation proceedings, including numerous women who have assisted federal investigators. And at least eight others who are still behind bars are the subject of ICE detainers.
A woman identified as C, who is weeks away from being released from FCI Dublin, said that an ICE officer came to see her a few weeks ago to say they were going to put an immigration hold on her.
"I told him, 'I was raped by a federal prison guard, and he was convicted of raping me.' The ICE officer told me, 'That doesn't matter.'"
Lisa Fernandez is a reporter for KTVU. Email Lisa at lisa.fernandez@fox.com or call her at 510-874-0139. Or follow her on Twitter @ljfernandez