After repairs, water main bursts again in Alameda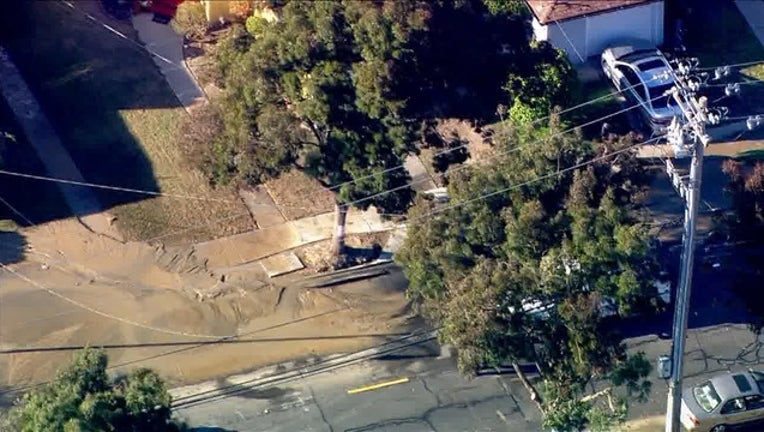 ALAMEDA, Calif. (KTVU) - A water main break that prompted the closure of High Street from Otis Drive to Calhoun Street in Alameda Thursday afternoon burst again after repairs were made Friday morning. 
Crews had completed repairs and restored service at 5:00 a.m. Friday but at 6:20 a.m. the same six inch main burst again, as the repair did not hold. 
This is actually the third time the pipe burst since it originally broke Thursday according to East Bay Mud spokesperson Tracie Morales.
19 customers are again without water Friday.  East Bay Mud hopes to restore service between 8:00 and 10:00 Friday night. 
High Street at Otis Drive will likely remain closed most of Friday.