Alameda pool service employee injured in explosion
ALAMEDA, Calif. - A pool service employee in Alameda was injured Friday morning during an explosion, officials said. 
The worker suffered burns to the face and chest about 9 a.m. when the pump system failed for the pool house in the 900 block of Shorepoint Court, according to county and city firefighters. 
The site is a condominium complex near Crown Beach. 
How this happened is under investigation, although officials said there are preliminary indications that some type of chemical reaction led to the explosion. 
Crews took the worker to Highland Hospital.
Hazmat units have since deemed the area safe.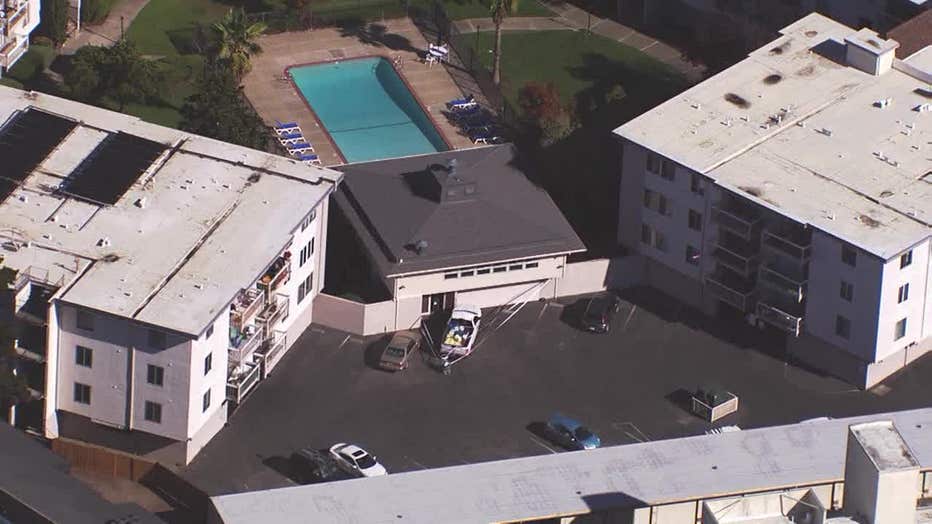 A pool service employee in Alameda was injured Friday morning during some type of explosion, officials said. Nov. 10, 2023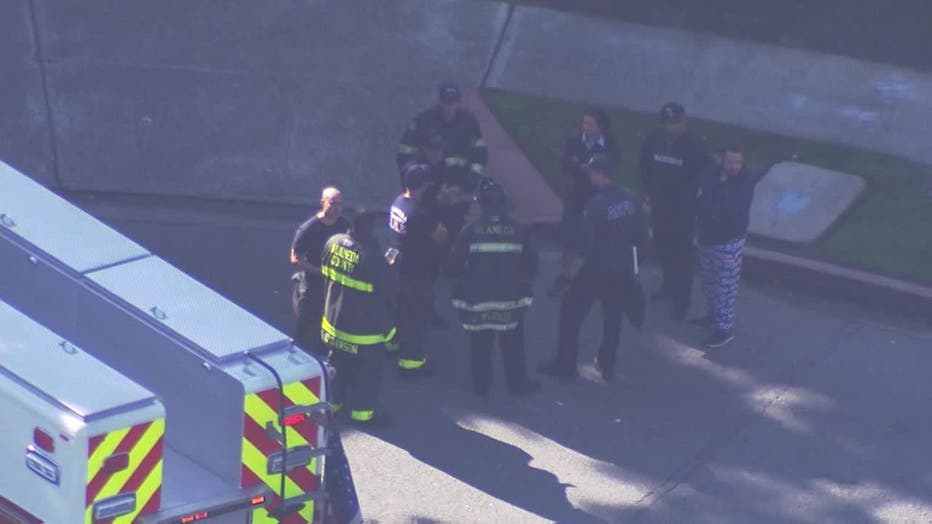 Fire crews respond to a chemical reaction at a pool in Alameda. Nov. 10, 2023