Alert Alameda boy praised for spotting smoke, helping fire crews respond quickly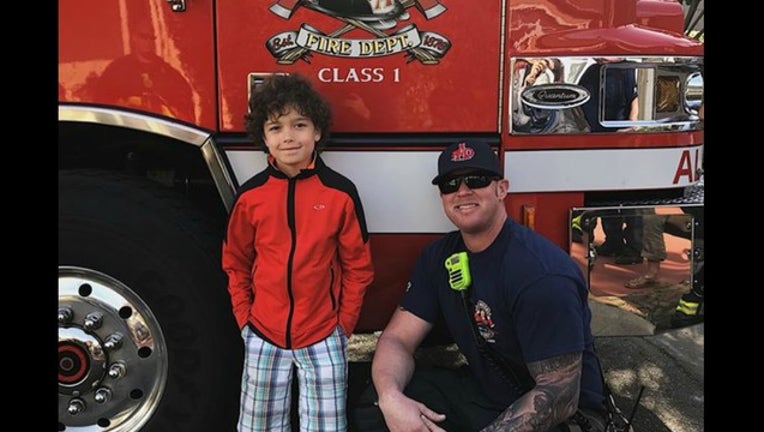 article
ALAMEDA, Calif. (KTVU) - An Alameda boy received a very special and personal thank you from fire firefighters over the weekend for his alert and quick thinking actions.
Last Thursday, the young boy named Mike was in the car with his parents when he spotted smoke coming from a home in the 1100 block of Morton Street. 
Mike convinced his dad to turn around and call 911. 
Alameda fire crews quickly responded and arrived on scene to find flames shooting from the windows of the second floor, fire officials said. 
Crews knocked out the fire within 20 minutes. 
One resident was treated at the scene for a minor injury.
On Saturday, fire crews from Engine 3 went to Mike's house to personally thank the boy and to praise him for his actions. 
"Thanks to Mike, Alameda Firefighters were able to respond quickly and contain the fire to the second story," the Alameda Fire Department said on Facebook. 
Investigators say an unattended candle was to blame for the house fire.