Amber Alert deactivated after one-year-old and father found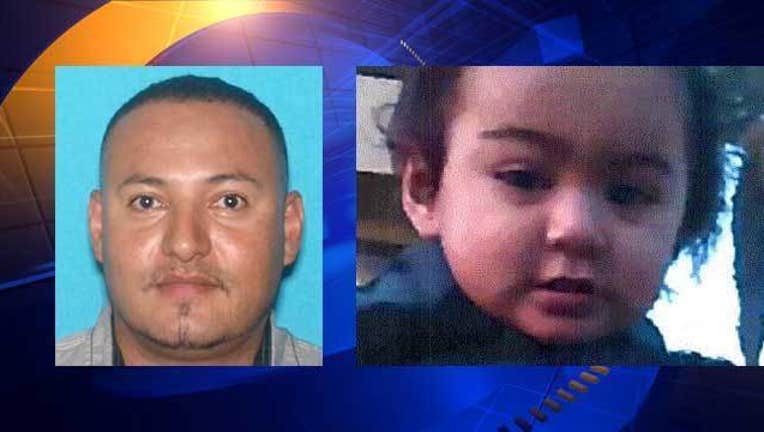 article
The boy, Jayden Nathaniel Santiago, and his father, 37-year-old Giovany Santiago-Enriquez were found by authorities. Santiago-Enriquez was taken into custody.
Monday morning at approximately 1:30 a.m., Jayden was taken from his residence in San Pedro following the attack by his father. Santiago-Enriquez went to the house where Jayden lives with his mother and her boyfriend and stabbed the boyfriend before fleeing the scene.


Santiago-Enriquez and the boy have not been seen or heard from since.

Jayden is a one-year-old Hispanic male, standing about two-feet tall, weighing 26 pounds with black hair and brown eyes. He was last seeing wearing a light brown and green sweater, green and brown striped onesie, and black and white Nike shoes.

Jayden is believed to be traveling with Santiago-Enriquez. The boy's father is a Hispanic male, 37 years old, standing five feet, eight inches tall, weighing 200 pounds with black hair and brown eyes. Santiago-Enriquez was last seen wearing a black beanie, black sweater, black Dickies pants and gray and black Nike shoes.

The suspect has made suicidal threats and has attempted suicide in the past. Santiago-Enriquez was last seen driving a 2006 gray Nissan Altima bearing California license plate 5UCF010.