'American Idol' talks of working with 'Empire'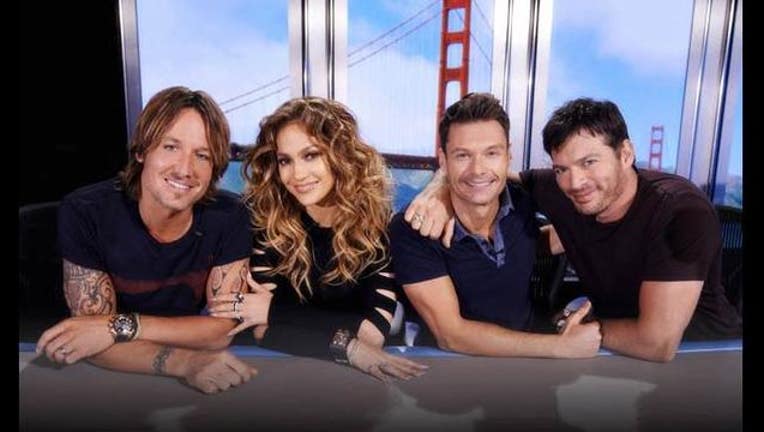 article
PASADENA, Calif. (AP) — "American Idol" producers have talked about a cross-promotion with "Empire," Fox's hot new series about a music industry family, perhaps getting some of the contestants on the scripted show, producers said Saturday.
"The music connection would be silly to ignore," said Trish Kinane, executive producer of "American Idol."
The two shows air back-to-back on Wednesday nights. "Empire" has been a success out of the box, already earning an order for a second season, while age has cost "American Idol" its long-time status of television's biggest show.
Folks at "Empire" signaled an interest in the idea later Saturday.
"It would be stupid not to," said actor Terrence Howard, who plays the show's lead character, Lucious Lyon.
"American Idol" producers, host Ryan Seacrest and judges Keith Urban, Jennifer Lopez and Harry Connick Jr. talked about steps being taken to get stronger performers among the finalists this season. While the show had good contestants last year, one reason the show faded in the ratings is because some of them could have done more to connect with an audience, Seacrest said.
More young would-be musicians are comfortable working at home with their computers these days instead of in front of an audience, the judges said.
This year, before the show's group of contestants is whittled down from 48 to 24, they are being interviewed by the judges to get a better sense of their goals and strengths, Kinane said. Then they will be taken to a showcase at the House of Blues in Los Angeles so the judges can get a sense of how they are as performers.
"If it makes them better performers, it makes a better show," said David Hill, News Corp. senior vice president, who oversees the show for Fox.
The show has also brought Taylor Swift's label head, Scott Borchetta, in as a mentor for the contestants. While he's already started work it's still not clear when Borchetta, CEO and president of Big Machine Records, will first appear on the air, Kinane said. Borchetta's successful independent label will take on the winner of this year's show with a contract.
The musicians said they can really see a difference with would-be musicians whose development is a more solitary experience.
"There is something about going to a studio and getting out and being with other musicians and writers when you are making music," Lopez said.
Connick, a jazz musician who embodies his hometown of New Orleans, said that because of the Internet, young people are exposed to music and influences from around the world. That has its positives, but Connick said he saw how regional strengths are being whittled away when "American Idol" conducted auditions in New Orleans.
"It was really weird," Connick said. "I was looking for people who looked like they really came from New Orleans. But they could have been from anywhere."