Anaheim Fire & Rescue demonstrates why hydrants are no-parking zones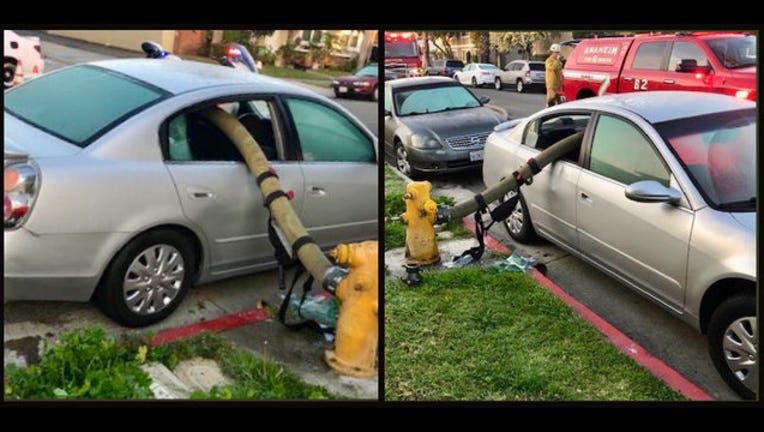 article
(FOX 11) - Ever wonder why fire hydrants are no-parking zones?
Anaheim Fire & Rescue posted several pictures Tuesday to social media of a car parked in the red zone in front of a fire hydrant that was needed to battle a fire across the street demonstrating what happens.
The department tweeted :
'Ever wonder what happens when a car is parked in front of a fire hydrant and a fire breaks out? Is a closer parking spot worth the broken windows and the citation and towing fees to @AnaheimPD? @City_of_Anaheim residents please do not park in fire lanes.'
Both rear windows of the vehicle were broken and the fire hose threaded through the car in order to reach the hydrant.
By the way, the fine for parking in front of a fire hydrant is about $80.
No additional information was immediately released about the incident.